Sebastian Faulks was born April 20, 1953 in Donnington, Berkshire. He had a pleasant childhood, finding companionship with his brother Edward. His mother instilled a love of theatre and books in the boys at a young age; however, while his mother was fond of the classics, both Sebastian and his brother shared an appreciation for popular culture. They attended a prestigious school with traditional values, which proved to be a challenge for the boys, but Faulks welcomed the challenge.
Faulks graduated high school in 1974 and before he headed off to university, he spent time studying abroad in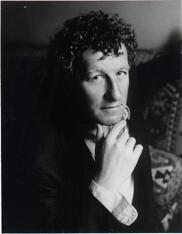 France, where he would learn the language and fall in love with the culture. Following his college years, Faulks worked as a teacher for a private school and wrote book reviews for Sunday Times, Spectator, and Books and Bookmen—all while pursuing his childhood dream of writing a novel.
Faulks' first book, A Trick of the Light was published on July 12, 1984, when the author was 29 years old. This thrilling novel tells the story of a young man who unknowingly becomes involved in politically motivated schemes. Although his book received admirable reviews, Faulks opted against a paperback publication, making the novel incredibly hard to find in present day and if found, rather expensive.
He continued writing for newspapers and in 1989, published his first novel from the France Trilogy, The Girl at the Lion d'Or. He soon finished the series with Birdsong (1993) and Charlotte Gray (1999)—all of the books containing the same minor characters and set in France during WWI and WWII. Both Birdsong and Charlotte Gray were bestsellers; however, his greatest honor would not come for several years later.
Becoming Fleming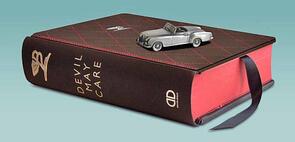 In May of 2006, the Ian Fleming Publication invited Sebastian Faulks to write a James Bond novel to commemorate the 100th anniversary of Ian Fleming's birth. In the beginning, Faulks declined the publication's request, but after some persistence he agreed to write the story as Ian Fleming. Devil May Care was published on May 28, 2008, in honor of Fleming. The title of the novel was perfectly chosen, ambiguous to the untrained eye, with a deeper meaning: relaxed and reckless without worry—the epitome of Bond.
Faulks mimicked Fleming's journalistic style while remaining true to the original Bond; impartial to the James Bond characters adapted over the years by various actors including: Pierce Brosnan, Sean Connery, and Roger Moore. The novel is set in the Middle East during the late 1960s— right where Fleming left off—with Bond off investigating Dr. Julius Gorner and the ever-expanding drug trade.
The novel was extremely popular, jumping straight to the bestsellers list, second only to The Harry Potter Series. Faulks has stated that he would not write another Bond novel because there should be only "one tribute, one centenary, one book." Although Devil May Care was predominately positively reviewed, audiences had their critiques, insisting that Faulks did not effectively alienate Bond's character from his romantic interests or the people he killed. This emotional connection seen in Faulks' Bond was not present in Fleming's causes some distaste in readers. Others believe that if it is not Fleming's Bond, it is not a Bond at all. Devil May Care is rumored to be the next cinema adaptation of the book series. How do you think Faulks did and do you believe his book is ready to become a movie?