As summer slowly comes to an end, lazy afternoons feel stickier than usual. The air is still, the trees are quiet, and humidity hangs over the front porch like a blanket. On days like these, I find a box fan and a suspenseful novel help pick up the pace. For a quick and captivating read, consider one (or many!) of these seven Nelson DeMille novels.
1. The General's Daughter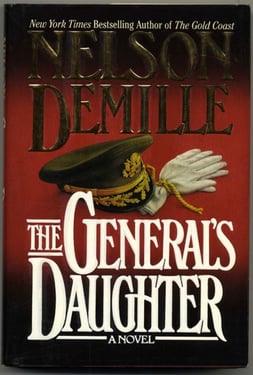 The Generals Daughter is the tale of a West Point Graduate, Captain Ann Campbell, who's body is found naked and bound on the firing range. She is the daughter of respected Army General Joe Campbell, and as the investigation unfolds, so do details of her shocking double life. With scandal around ever corner, this book is sure to keep you on your toes.
2. The Lion's Game
A gripping story of terrorism, and strategy, The Lion's Game follows a task force contract agent and his partner in their quest to win a dangerous game with life-altering consequences.
3. Plum Island
A recently wounded member of the NYPD homicide unit is recovering in Long Island, but his vacation is cut short when a couple he knows is found shot to death on their patio. In his pursuit of justice, John is thrown into a deadly mystery with global implications. From double homicide to secret germ warfare, there is more to the story than meets the eye.
4. Spencerville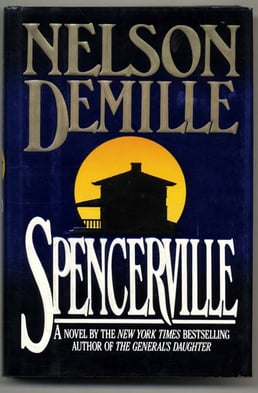 Forced into retirement, an American intelligence officer, Keith Landry, returns to his quiet hometown in the Midwest. Before long, his past comes racing back in the form of his first love and her husband, a high school bully with a little too much power. In this page-turner, it doesn't take long for these unusual circumstance to get wildly out of control.
5. Up Country
Paul Brenner, a retired member of the Army's Criminal Investigation Division returns to Vietnam to investigate a murder that happened thirty years ago. Throughout the investigation, he finds himself continually uncertain of who is to be trusted, and who is to be feared. With more than one mystery at play, the reader is kept guessing just as much as the main character
6. Wild Fire
The story begins with the Custer Hill Club, an elite collection of men planning to retaliate the 9/11 attacks. The story soon escalates when a member of the Anti-Terrorist Task Force is found dead, and American cities find themselves under threat of nuclear weapons. As terror unfolds, a member of the NYPD and his FBI wife may be the only duo that can save the world from dire consequences.
7. Mayday
When a jumbo passenger jet is struck by a missile above the Pacific Ocean, three civilian survivors must come together to tackle a nearly impossible feat: landing the plan. Though a captivating story, I would recommend reading this book well in advanced of any international travels you might have planned.