"A pretty sight, a lady with a book." So says Shirley Jackson in We Have Always Lived in the Castle. Frankly, we couldn't agree more. Jackson is known for being one of the most prolific horror writers in America, influencing big-name authors such as Stephen King and Neil Gaiman.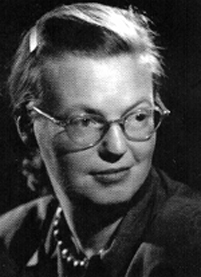 American author, Shirley Jackson, was born in December 14, 1916 and died at the age of 45, spending her entire life writing stories, sometimes maniacally, after completing her housework, of course. To Jackson, writing was, "a logical extension of the adolescent daydream...most clearly a way of making daily life into a wonderfully unusual thing instead of a grind." She also once admitted that she told herself stories all day long, weaving fairy tales of infinite complexity around inanimate objects, "so much so that no one in my family is surprised to find me putting the waffle iron away on a different shelf because in my story it has quarreled with the toaster...But it does take the edge off cold reality. And sometimes it turns into real stories," she explains.
Though known for horror and suspense, Jackson had a humorist side to some of her writing and is sometimes compared to Erma Louise Bombeck, who wrote about suburban life. She had the unusual ability to write comfortably in a variety of genres. Often, she combined the comic with the horrific, comedy setting up the terror. One can easily see that her style of whimsy and wit sprung from a deep source, perhaps best displayed in Life Among The Savages, which she calls a "disrespectful memoir of my children," helping to pioneer the "true-to-life funny-housewife stories" that would become popular in the 1950s and 1960s.
Jackson earned critical acclaim with the horrifying tale "The Lottery," published in The New Yorker in 1948. The story is indisputably haunting and scary, terrifying and baffling, and its release drew "the most mail the magazine had ever received in response to a work of fiction." Readers called the work "perverted" and "gratuitously disagreeable," saying the story was written "with incredibly bad taste." But Jackson saw the name-calling as "bewilderment, speculation, and old-fashioned abuse."
The interesting thing is that the uproar wasn't entirely about the story's actual plot. People began speculating that the story was based on actual events and demanded that Jackson provide the time and location! After all, the dystopian short story could be set in the supposedly bucolic small town where Jackson resided."The Lottery" would later be adapted for stage, television, opera, and ballet, even reaching such popularity that it was featured in an episode of "The Simpsons."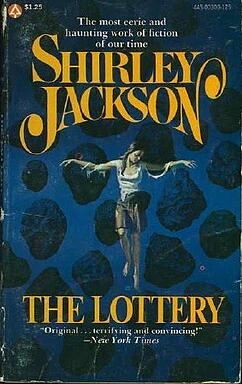 Jackson said of "The Lottery" that it was a "fable" and The New Yorker called it a story that re-envisions the "classic theme of man's inhumanity to man and gives it an additional twist: the randomness inherent in brutality." Jackson says the story was written in less than two hours.Jackson declined most requests to answer questions or to be interviewed about her work, and she made it very clear that she disliked discussing it very much. What she did say was this:

Explaining just what I had hoped the story to say is very difficult. I suppose, I hoped, by setting a particularly brutal ancient rite in the present and in my own village to shock the story's readers with a graphic dramatization of the pointless violence and general inhumanity in their own lives.
Jackson's genius did not come without a price. Everything in her life retained urgency, and even the happy passages of her stories are rife with hints of impending disaster. The balancing act, for Jackson, could not be sustained. She sought psychotherapy to help with the need to energize herself with amphetamines and then calm herself back down with alcohol and other tranquilizers. She passed in her sleep on August 8, 1965.
In July of this year, a short story called "Paranoia" was discovered and published in The New Yorker. The story renewed interest in Jackson and gave us new reason to speculate over Jackson's life. Judy Oppenheimer, in her 1988 biography of Jackson entitled Private Demons: The Life of Shirley Jackson, had thoroughly dissected the origins of Jackson's ideas, pointing to Jackson's possibly having suffered sexual abuse, the idea that she may have had multiple personalities, and her apparent clairvoyance. Jackson's son noted in an interview with The New Yorker, "My mother wrote often about alienation and withdrawal, fear, phobia, disassociation and paranoia, in ways that leave the reader uncertain as to whether things are real or imagined...she gives us narrators so obviously unreliable that the reader has to decide for himself what to believe."
Jackson's husband, literary critic Stanley Edgar Hyman, insisted that Jackson's work was not the product of "personal, even neurotic, fantasies," but that Jackson did indeed have "a sensitive and faithful anatomy of our times, fitting symbols for our distressing world." When "The Lottery" was banned in the Union of South Africa, this delighted Shirley Jackson and made her "proud" that they at least understood the story.
Well, certainly, anything to do with Shirley Jackson promises humor and playfulness with a trademark surprise ending. You might, in fact, be surprised to know that Jackson was also an artist and has more than eight hundred of her cartoons, watercolors, and paintings considered for publishing. She was also the writer of a children's novel called Nine Magic Wishes something that might interest collectors of children's books.