If you are a rare book collector, or if you're thinking about starting a rare book collection, you might be wondering about buying at auction. Whether you're going to travel to an auction in person or you're browsing online auction offerings, you'll need to think about the pros and cons of buying rare books at auction. Certainly, adding to your collection by participating in an auction can be great fun, but we want to make sure you know precisely what it is you're getting yourself into. Here are some key questions to consider before you place a bid.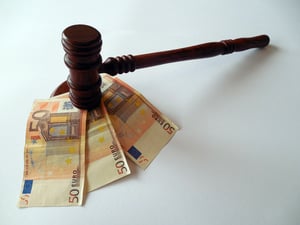 Have You Inspected the Book in Person?
First, and perhaps most importantly, have you had a chance to inspect the rare book yourself? If you're planning to bid on a rare book being offered at auction, you will want an opportunity to determine the book's condition and to ensure that the description provided in the auction catalogue is accurate. Seeing a book in person, and handling it yourself, is often the best way to ensure that you're bidding on the object you believe you're bidding on. By viewing the book ahead of the auction, you can determine whether there is any additional damage than the auction house has listed, or if there are other condition concerns that have not been identified by the auction house.
If you're buying the book to add to your own rare book collection, we also assume you've done the appropriate research into the object you're considering. As such, you should be able to know with certainty whether this book is, in fact, the true first edition that the auction describes it as, or whether the inscription or signature appears legitimate. Of course, if you're planning to bid on a book that has been signed or inscribed by the author, or if the auction house has listed the book as an association copy or a presentation copy, you'll want to make sure the auction house has a way of authenticating that information. We'll say more about that shortly.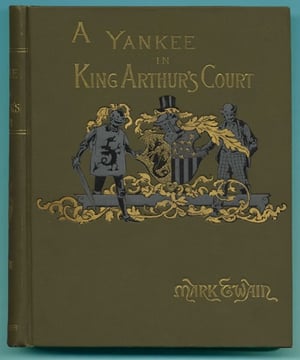 Have You Requested a Condition Report?
If you can't visit the book to inspect it or to bid in person, or if you're on the fence about traveling to the auction because it's quite far away, you should always request a condition report. Upon request, any auction house selling a valuable rare book should be able to provide you with an expert's report about the condition of the book in great detail, along with information about the provenance.
When a rare book is being sold at auction, it is most likely a book that has been handled in the past. Accordingly, most condition reports will describe the object as being in anywhere from fine or very good condition down to poor condition. You'll want to weigh the condition of the object against its value given rarity, provenance, and other factors. For example, if a rare book is in poor condition but is an association copy that sat on the author's own bookshelf, it certainly may still be worth bidding on (and even bidding on aggressively!).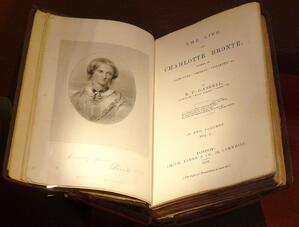 Can the Auction House Provide Proof of the Object's Provenance?
Condition reports typically should provide information about the provenance of the rare book that's up for auction. But depending on the circumstances, you might want to seek out additional information about the provenance of the book and the evidence used to authenticate the object.
Keep in mind that all auction houses, as we've discussed above, are not equal in terms of their reliability and reputability. Just because an auction house provides a condition report that includes details about the provenance of the object, or offers a letter of authenticity, you should remember that you need to be comfortable trusting the auction house. Anyone can craft a letter of authenticity—the existence of such a document is not, in itself, evidence that the rare book came from a particular location or was owned by a particular author. You should research the auction house's authentication process, the expert who has provided the authentication or information about the provenance of the book, and whether the auction house offers a warranty of authenticity.
Many distinguished auction houses will offer a limited warranty of authenticity, or an authenticity guarantee, for objects purchased at auction. Some auction houses offer a lifetime authenticity guarantee. The key, as with many of the considerations we're discussing, is to do your research and to know what you're getting.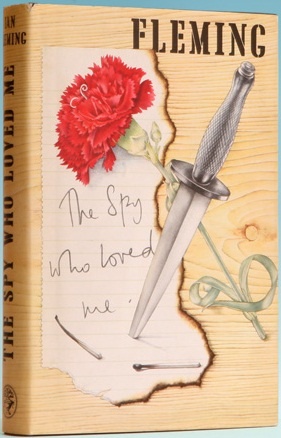 Is the Book Valued Appropriately?
What is the starting bid for the rare book you're eyeing? What does the auction house expect the book to sell for? Are you going to be overbidding on a book with a starting price that's significantly higher than the current market value of the object? Auction houses want to be realistic when they're putting together auction estimates, but they also want to attract potential bidders to the auction. Accordingly, it's important for buyers to understand how items offered at auction are appraised or valued, and how auction estimates are likely to reflect (or not to reflect) the hammer price for the object.
Determining whether a book at auction is valued appropriately can be a double-edged sword. If the book is undervalued and the starting bid is quite low, you could ultimately snag the book for a price that's below the current market value. However, if the starting bid is higher than or even close to the total price you think you'd be willing to pay, the book could be overvalued. Reputable auction houses, which we will say more about shortly, do extensive research when setting the starting bid and the estimated selling prices of rare books based on previous auctions and sales. However, there's always a chance an item offered at auction will not do as well as an expert expected based on quality research, or that the book will sell for significantly more than anticipated.
You can do your own research into the current market value of the book by reviewing auction records, investigating recent sales of the same or similar objects, and exploring historical sales of similar pieces.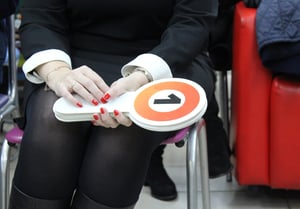 How Reputable is the Auction House?
While it isn't necessarily everything, the reputation of the auction house can make an enormous difference when it comes to some of the above questions and considerations we've been discussing with you. Some large and world-renowned auction houses routinely price and sell rare books, such as Sotheby's, Christies, Bonhams, Bloomsbury Auctions, and Heritage Auctions. Those auction houses have locations in various world cities and regularly offer highly sought-after rare books. Beyond those very large auction houses, there are also many elite and reputable rare book auction houses that are more local in nature, such as Chiswick Auctions in London, Il Ponte in Milan, Koller Auctions in Zurich and Geneva, Quagga Rare Books and Art in Cape Town and Stellenbosch, Saffronart in Mumbai, Shapiro Auctioneers in Armadale and Woollahra, Skinner in Boston, and Swann Galleries in New York. Reputable and renowned auction houses are careful with the books they offer for sale, and they are meticulous in providing accurate information, based on previous auction results and additional information, about the auction estimate for the book. Respectable auction houses also want to ensure that they provide accurate and honest information about the book's provenance and its condition.
Certainly, you could find an undervalued treasure at an auction house that doesn't regularly conduct auctions, or an auction house that doesn't have any specialty in rare books. Of course, all of this will depend in part on the experience and knowledge of the auction house, even rare books aren't their specialty. Very reputable auction houses typically won't auction items that they don't have prior experience handling or particular knowledge about in terms of value and condition. As such, you're not so likely to see an extremely undervalued, especially rare twentieth-century artist's book at an auction house that specializes in East Asian antiquities. However, you could discover that a local auction house in your area that conducts regular, general auctions has a rare first edition that others aren't likely to bid on and that has a low starting bid. But make sure you inspect the book in person or request enough information to determine whether the book is in fact what the auction house says it is (a book listed as a first edition by an auctioneer inexperienced in handling rare books might not actually be a first edition), and make sure you're satisfied with the condition.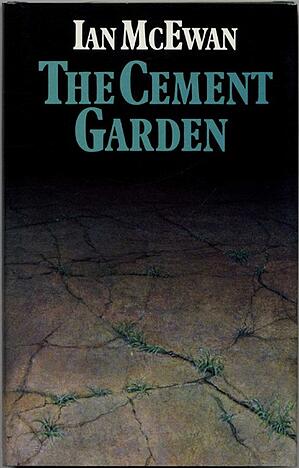 The same goes for eBay. Seriously, you can be potentially excited about a book listed for auction on eBay, but be wary. Most individual sellers on eBay who have listed a book for sale don't have specialized knowledge about the object, and they might not have enough information or experience to describe it accurately. To be sure, it can be really tricky to distinguish between a true first edition, first printing and a first edition, subsequent printing of certain books—even for experts. And when it comes to describing the condition of a book or the materials with which it has been made, these are often tasks for an experienced rare bookseller. As such, you might not be getting what the listing says you're getting. If you're comfortable taking a risk, you should go for it. Yet if you want to be certain about the book you're bidding on, eBay can be risky. For example, in a quick eBay search, we found various twentieth-century Shakespeare "First Folio" printings described with the words "rare first edition" (sorry, reader—these are facsimiles!). In another quick search, eBay could lead a novice buyer to believe it's possible to obtain a thirteenth-century illuminated manuscript for around $100 USD (cue laugh line here).
All of this is to say: know the auction house you're buying from, do your research, and understand the risks when you're purchasing from an other-than-reputable source.
What is the Buyer's Premium?
When you're calculating the amount you're willing to spend at auction, you'll need to take into account the buyer's premium. The buyer's premium is an amount that you will pay in addition to the hammer price (the price of the winning bid). The buyer's premium is a percentage of the hammer price, and it will vary depending upon the specific auction house and the total hammer price. Some auction houses have a set buyer's premium, which means that the winner will pay a particular percentage of the hammer price regardless of the hammer price. Other auction houses will increase the buyer's premium—or the percentage of the hammer price—once the hammer price enters an upper tier. For example, such auction houses in the US might set the buyer's premium at 20 percent of the hammer price for all winning bids under $10,000 USD, and the buyer's premium will increase to 22 percent for hammer prices between $10,000 USD and $15,000, and then up to 25 percent for hammer prices between $15,000 and $20,000, and so on.
In sum, you need to add the amount of the buyer's premium into the total you are willing to pay when you bid on a rare book. If an auction house has set a flat buyer's premium of 25 percent and you're planning to bid up to $10,000 USD for a rare book, you must be prepared to pay $10,000 plus the buyer's premium, or an additional $2,500 in this example, for a total of $12,500 USD.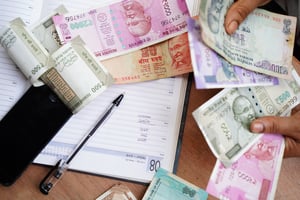 Have You Considered Currency Conversion Costs for Foreign Auctions?
If you're looking at a rare book that's up for sale in a foreign auction, you need to think about currency conversions and the total cost of your purchase. Depending upon the country where the book is located and the country where you reside, you could end up with a conversion rate that's favorable to you. At the same time, the conversion rate could result in your total costs being significantly more than you were expecting. In particular, on the surface of the price tag, currencies look relatively similar for the USD, GBP, EU, CAD, and the AUD. However, the ultimate price differences can be pretty substantial if you're bidding on an extremely rare and valuable item.
For example, if you're in Sydney, Australia but you're bidding on a book at auction in New York, the exchange rate between the AUD and the USD is significantly favorable to the USD. At the same time, if you're in the US and you're bidding on a book for sale in London, you should keep in mind that the exchange rate substantially favors GBP to USD, which means a book that sells for £10,000 will cost the buyer in the US significantly more money. Be sure to check the exchange rate before you bid, and understand that exchange rates can fluctuate markedly in even a short amount of time.
Are There Importing Issues or Costs?
If you're planning to bid on a rare book at an auction located in another country from the one in which you reside, you'll need to consider import issues and additional costs. Depending upon the object you're thinking about bidding on, are there are restrictions on importing it into your country of residence? Some rare books that have been bound with particular types of leathers may not be eligible for import. For example, the British Library explains how medieval book bindings were made with a wide variety of "unusual materials," from unlikely metal furnishing to sealskin. Sealskin cannot be legally imported into a number of countries, including into the US under the Marine Mammal Protection Act (MMPA) or into the EU under Regulation (EC) No 1007/2009. Similarly, for example, some coveted rare books are adorned with ivory. A number of countries around the globe have banned the import of ivory and any ivory products, which means that it could be unlawful to import your purchase.
Even if there are no legal or ethical problems related to the import of a rare book from a foreign auction house, you could be required to pay additional duties or costs to import the book. Different countries have distinct rules and regulations concerning duties for printed matter. Some countries allow all printed matter, regardless of value, to be imported duty-free, but others require residents to pay duty on incoming printed matter valued over a particular amount. And don't forget to consider currency conversions once again. Just as you'll need to take into account currency conversions for the hammer price and buyer's premium, you'll have to consider currency conversions when you're calculating the duty you might have to pay to import your rare book. For example, if you're located in the US or Canada and you're buying a book from an auction house in the UK, the value declared in GBP will end up being significantly higher in USD or CAD given exchange rates.
You should do your research to avoid any surprises, and you should ask questions if you're unsure about importing rights, responsibilities, or costs.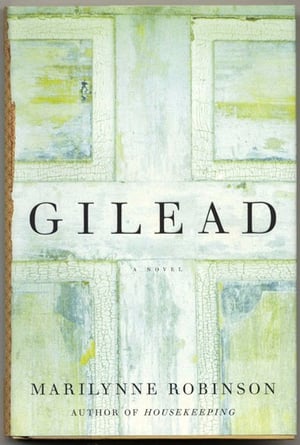 Do You Know How the Auction Process Works?
Whether you are planning to bid in person, live online, by phone, or by leaving an absentee bid, it is critical to understand how the auction and bidding processes work. Different auction houses will allow buyers to place bids by different means. Some auction houses (although it's relatively rare these days) only operate on an in-person basis, which means you must show up at the auction if you want to bid. Most auction houses have some means for buyers to place bids online, whether it's through their own bidding platform or through third-party bidding platforms. Depending upon the location of the auction house, you may be able to use big third-party platforms like liveauctioneers.com or the-saleroom.net, or you may need to register for another third-party platform. Most auction houses that permit online bidding, whether it's through their own platform or through a third-party platform, will require you to register and to provide a valid credit card to cover the cost of your winning bid in the event that you do not make payment in a timely manner. Some auction houses require registration multiple days before the auction, while others allow same-day registration. You need to do your research and be sure that you're all set to bid on auction day if you're going to bid live online.
Online absentee bids can also be left through auction houses' in-house bidding platforms and through third-party platforms. To place an absentee bid prior to the day of the auction, you will need to register and provide the type of information we described above. When you place an absentee bid, most bidding platforms allow you to place a "highest bid," and the system will bid incrementally for you up to the highest amount you've listed. Some online platforms show absentee bids driving up the price of the rare book in the days leading up to the auction, while others keep absentee bids private (such that you can't tell if another person has left an absentee bid) up until the item is actually auctioned off. Then, your absentee bid will compete with other absentee bids and live bidding, whether it's in person or online. Many auction houses also allow buyers to leave absentee bids by phone, which will require registration and payment information.
For live bidding, whether you're going in person, calling in your bid, or placing a bid online, make sure you know how to place that bid! Talk to the auction house ahead of time and be sure that you are ready to bid. If you're bidding in person, the auction house might have certain requirements that you must follow to place a valid bid. The same goes for phone and online live bidding. And of course, if you're planning to bid live online, make sure the bidding platform is working and that your internet connection is good. You don't want to miss out on an exciting rare book for your collection because your internet cut out.
Finally, recognize that placing a bid is typically binding. Unless the auction house permits bidders to retract a bid, your bid is a promise to pay the hammer price, plus the buyer's premium, and any applicable taxes.
Have You Planned for Shipping?
After you've won the rare book you bid on, you'll need to plan for shipping. Some auction houses offer in-house shipping, while other require you to contract with a third-party shipper. You should learn ahead of time how a particular auction house handles shipping, and find out about shipping estimates so that you can include that amount in the total cost you're willing to pay for the rare book at auction.
Are You Likely to Get Carried Away?
We have to ask this question as a friendly warning to you: are you likely to get carried away if you decide to buy at auction? Will the adrenaline of bidding lead you to spend significantly more money than you want to spend? Ask yourself these questions before you get involved in rare book auctions, and set an absolute ceiling for the price you're willing to pay (and stick to it).
Auctions can be exhilarating, and they're a great source for rare book collectors. We think we've covered nearly all of the questions you should ask yourself before you start buying rare books at auction, but like any other method of buying rare books for your collection, make sure to do your research ahead of time. If you do your research and you go into the auction with the knowledge you need, you're likely to have a fantastic buying experience.