Sinclair Lewis captivated the Amercan public with his wry criticism of capitalism and materialism as threats to American civilization. He was born on February 7,1885, in the village of Sauk Centre, Minnesota. The youngest of three boys, Lewis was sensitive and unathletic, turning not to sports and girls as his older brothers did, but to books and diaries.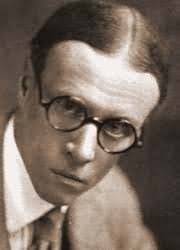 Lewis left home in 1902 to begin his course work at Oberlin Academy, before he moved on to Yale University where he would complete his bachelor's degree in 1908. During his time at Yale, Lewis began to work as a writer in earnest. Here he published his earliest creative work, romantic poetry and short sketches which appeared in the Yale Courant and the Yale Literary Magazine, of which he eventually became the editor. Upon graduation Lewis began to drift from place to place as he looked for work and wrote. He eventually realized that he could earn a living turning out short stories for magazines. This allowed him the time and money he needed to begin working on novels such as Our Mr. Wrenn: The Romantic Adventures of a Gentle Man (1914).
Main Street: The Story of Carol Kennicott (1920) was his work on small town life. It was his first true commercial success. At the time it was published, Lewis' agent optimistically predicted sales of 25,000; however within six months Main Street had sold more than 180,000 copies..and within several years sales were over two million. Following his initial success Lewis would follow it with other acclaimed titles such as Babbitt (1922), Arrowsmith (1925), and even short stories such as "Little Bear Bongo" (1930), which was adapted into a Disney feature Fun and Fancy Free.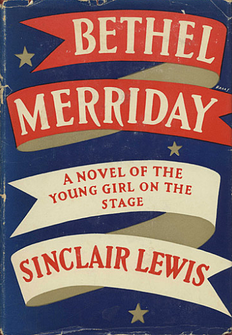 Thanks to Arrowsmith, Lewis was awarded the Pulitzer Prize. But he declined the award because at the time he was against prizes that recognized or honored one author over another. In 1930, Lewis won the Nobel Prize in Literature, making him the first American author to win the prize. The Swedish Academy awarded it to him for his achievements as a whole; however, it was Babbitt which they paid special attention.
In his acceptance speech, Lewis gave much praise to his contemporaries such as Ernest Hemingway and Willa Cather. But the bulk of his speech was an argument against the continued glorification of America by readers and writers alike. After winning the Nobel, Lewis wrote eleven additional novels, each more and more critical of America and potential threats civilization.
Lewis died in Rome, Italy on January 10th, 1951 at age 65 from extremely advanced alcoholism. The Nobel laureate's works continue to be perennial favorites in classrooms and personal libraries around the world.