Children's book author Virginia Hamilton was a writer of firsts. She was the first to win several major awards and distinctions as a children's book author, woman, and African American. She was the first person in her family to receive a proper post-secondary education. She was the first writer to chronicle the adolescent African American experience. And she is the first in the minds of many when it comes to black, female writers who have ascended to the top of American literary landscape.
Hamilton, who passed away in 2002 at the age of 67 after a lengthy battle with breast cancer, authored several classic children's and young adult novels, including The Planet of Junior Brown (1971), M.C. Higgins, The Great (1974), and The People Could Fly (1985).
Her career spanned a number of genres and styles including mystery, science fiction, and biography, and her books have been translated into dozens of languages across the globe.
On the anniversary of Hamilton's birth, here are six interesting things you didn't know about Virginia Hamilton that will hopefully encourage you to explore her work and legacy.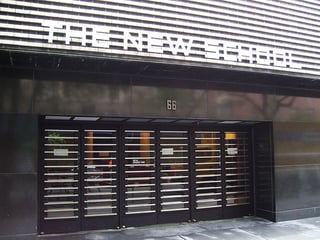 The New School, used under GFDL
1. Virginia Hamilton once worked as a nightclub singer.
After studying creative writing and literature in the late 1950s at Antioch College and Ohio State University—she was unable to complete her studies due to lack of money—Hamilton moved to New York City where she continued studying and writing at The New School. To help make ends meet, Hamilton worked a series of odd jobs including as a museum receptionist, accountant, and nightclub singer and dancer. While these experiences didn't necessarily make it into her writing, they did allow her to hone her craft and pursue her dream of being a published author.
2. Virginia Hamilton was married to a poet.
It's the late 1950s, and Hamilton is studying writing and literature at The New School—and, yes, still working as a nightclub dancer. While taking classes at The New School, Hamilton met and befriended poet and fellow children's book author, Arnold Adoff. The two hit it off, were married in 1960, and returned to Hamilton's home state of Ohio where Adoff worked as a teacher and professional writer while Hamilton raised the couple's two children and continued to refine her own writing.
3. Virginia Hamilton was the first black writer to win a Newbery Medal.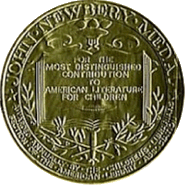 Considered one of the most prestigious awards in the pantheon of children's literature, Hamilton won a Newbery Medal in 1975 for her landmark novel, M.C. Higgins, The Great, which explored the African American, adolescent experience in the Appalachian Mountains and the connection of the novel's main character to slavery and its impacts nearly a century after it was abolished. In addition to the Newbery, the novel also received the National Book Award for children's literature and the Boston Globe-Horn Book Award, an unprecedented feat.
4. Virginia Hamilton won a MacArthur Fellowship.
Known simply as the 'Genius Grant,' the MacArthur Foundation awards a fellowship to between 20 and 30 individuals each year who have demonstrated artistic excellence and vision in their field; prestige aside, the award also comes with a $625,000 prize doled out over the course of several years. Hamilton won her MacArthur grant in 1995 in recognition of her quest to educate readers about slavery and racial politics in America through narrative.
5. Virginia Hamilton called her work 'liberation literature.'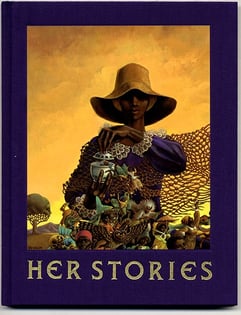 Many of Hamilton's novels were derived from or paid homage to the African American oral storytelling tradition, and literary critics have at times referred to her as a documentarian or collector of stories about the African American adolescent experience as opposed to a fiction writer. Her works often center on themes of memory, tradition, and the generational legacy of the black experience in America, prompting her to characterize her own work as 'liberation literature' when asked in interviews or at public events.
6. Virginia Hamilton authored 41 books during her career.
Even though she died in 2002, new Hamilton works have been released posthumously, delighting fans across the globe. Two of the books, Bruh Rabbit and The Tar Baby Girl (2003) and Wee Winnie Witch's Skinny (2004), both have their roots in traditional African folktales, while 2010's Virginia Hamilton: Speeches, Essays, and Conversations is more of a retrospective of her life and work, complied in part by her husband, Arnold Adoff.