Think of your favorite bookstore. Most likely there's a section in the store labeled "New Releases." Here you can find titles from authors that any casual reader will recognize: James Patterson, Stephen King, Janet Evanovich. These books are produced and promoted by their publishing companies which are, especially in the case of those three, very recognizable. However, there is a sea of smaller publishers whose books are worthy of the same limelight. These lesser-known companies produce beautifully bound books, forgotten gems and off-the-beaten-path novels. Here is a selection of small publishers that care passionately about books and often express that love in unique and interesting ways.
The New York Review Books
The New York Revie
w Books aims to put in your hand something special. An offshoot of the literary journal "The New York Review of Books," the publishing company prints an array of books to entice any passionate reader. Books are published by NYRB not out of a desire to find the largest audience, but because it believes a small circle of readers will appreciate its unique findings. Such was the case with its reprint of Stoner by John Williams. A character-driven novel originally published in 1965, Stoner found a new niche forty years later. Critics and writers lauded the reprint, with Ian McEwan calling it a "marvelous discovery for everyone who loves literature." One can always count on NYRB for its high quality and dedication to providing interesting reads.
Most famous is the company's Classics series. The branch runs on the belief that countless important, striking works have been written throughout history and are lost to time. These books are not only unearthed, but reprinted to be made new again. Take "The Burning of the World: A Memoir of 1914," for example. It was never meant to be published.
An account of a solider's life-changing experience in World War I, "The Burning of the World" was written by Hungarian Béla Zombory-Moldován. It was to be solely a personal memoir, but the account passed through family members after Zombroy-Moldován's death. Eventually it landed in the hand's of Zombroy-Moldován's grandson who translated the pages. Published by NYBR Classics, "The Burning of the World" is a testament to the power of personal experience and its role in observing history.
Publishers on the Fringe
Small publishers might not have large catalogues, but what they do have is plenty of personality. Companies with a deep passion for books take great enjoyment in offering readers eccentric titles that the mainstream may have missed. An unexpected discovery is the cornerstone of these publishers' purpose.
Publishers like Black Balloon in New York reward readers looking for a riskier read. And Every Day Was Overcast by Paul Kwiatkowski is a novel about growing up in poverty-stricken South Florida. Kwiatkowski's book is filled with photographs taken by the author himself. The pictures add to the narrative by fleshing out the story's sense of time and desperation.
Black Balloon not only has faith in its authors, but it also has faith in its readers. Since 2013, BB has given out its "Horatio Nelson Fiction Prize." The prize is open to all writers to submit their manuscripts, and the chosen winner is published. The "Horatio Nelson Fiction Prize" is named after the famously-relentless admiral who ended his military career with one less eye and arm. The British war hero serves as a symbol for the publishing company: a company that champions risk-taking and heroism.
For other publishing companies, their motives are more abrasive. Akashic Books out of Brooklyn, New York is one such publisher. With a specialty in urban fiction and political nonfiction, Akashic is interested in books that don't have a place in the mainstream, or are from authors who want nothing to do with the norm. Such beliefs can be seen in striking titles such as The Anti-Capitalism Reader or A History of the African-American People (Proposed) by Strom Thurmond: A Novel. However, Akashic has a love for all kinds of authors and books. This is evident in their diverse catalogue, which includes everything from crime novels, to blockbuster picture books ("Go the F*** to Sleep").
The Handmade and Fine Press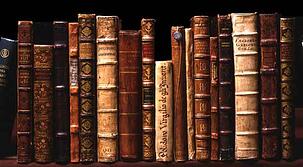 Today, handmade books are more apt to be the work of a hobbyist than a publisher. Anyone with an artistic flair can hand-create a scrapbook, journal or a small book for a gift. On the other hand, modern publishers use large-scale production means to create their books. This is a sharp contrast to the history of bookmaking, in which the craft of the object was carefully constructed by hand. Even when machinery was introduced, the binding, cover, and printing of books relied on the physical labor of the bookmaker. Some book crafters would even include marbled paper to their work, giving their projects an added beauty. With modern publishers relying on million-dollar appliances to do the brunt of the labor, hand-made publishing is rare. However, a few do survive and they are not without their successes.
Based out of Boston, David Godine and his publishing company have carved out a special niche among small publishers. Godine is a passionate admirer of books and how they're made. Much like publisher Rollin Milroy and his hand-made company Heavenly Monkey, Godine chooses what to publish based on his own interests. From the binding to the book's design, Godine takes an artist's eye to his products, ensuring that his books are of the highest quality. The veteran publisher uses machines and techniques that are compatible with his standards. Still in use is his hand-operated Vandercook Proof Press, a relic from the 1940s. Godine selects works to publish that he believes are equal to the care and dignity of his publishing process. The publisher's strategy has paid off. Godine was the first in the country to publish the works of Nobel Prize recipients Patrick Modiano and J. M. G. Le Clezio.