After World War II ended in 1945, the de facto racism that had plagued Black South Africans for decades became institutionalized when the National Party came to power in 1948. The all-white Afrikaner government instituted the system of apartheid, which produced laws that required racial segregation and imposed severe penalties for those who opposed the regime. Through the 1960s, Black South Africans were forced into segregated townships outside the major cities of South Africa, such as Johannesburg, Cape Town, and Durban. For fiction writers and authors of creative nonfiction who sought to speak out against the policies of apartheid, publication possibilities became very limited. In many instances, writers were severely censored, and numerous authors saw their work banned in their home country of South Africa. Yet works of both nonfiction and fiction survive to help depict for us the early years of apartheid and the ways in which the government perpetrated irreparable harms upon many citizens of South Africa.
Alan Paton's Cry, the Beloved County (1948)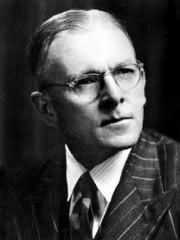 Alan Paton's Cry, the Beloved Country has become a widely taught and read novel that depicts the bleak realities of racism and segregation in South Africa that would become codified through the laws of apartheid.
The novel follows a Black South African priest, Stephen Kumalo, as he traverses the complex social and racial dynamics of urban Johannesburg. Published nearly alongside the National Party's rise to power in South Africa, this novel stands as a testament to the blind prejudices that sanctioned apartheid policies for more than 40 years to come.
Nadine Gordimer's The Lying Days (1953)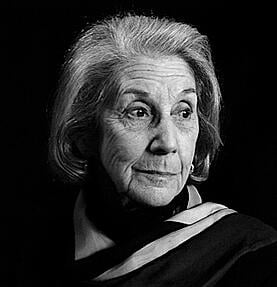 Many of us know Nadine Gordimer best for the work that she produced at a mid-point in her career, such as Burger's Daughter (1979) and July's People (1981). Yet her first novel, The Lying Days, depicts a Johannesburg in which racism is prevalent and guides politics, yet resistance efforts seem possible.
The novel traces the coming-of-age of Helen Shaw, a character not unlike Gordimer herself, who travels from a small town to Johannesburg. There, she comes to recognize the pervasiveness of racism, and also to develop her own understanding of political involvement.
Es'kia Mphahlele's Down Second Avenue (1959)
Es'kia Mphahlele's Down Second Avenue is a work that is, in many ways, part-autobiography and part stylized prose. In this memoir, Mphahlele describes his upbringing in a segregated region of Pretoria prior to the institution of apartheid—a street named Second Avenue. While the name implies a kind of grandeur, Mphahlele makes clear that the region of the city to which he was confined was in fact the opposite, and often was a space in which racist law enforcement officials would enact violence upon Black South Africans for reasons ranging from the illegal brewing of beer to, simply, no reason at all. Such violence is depicted most starkly in a section of the book with the seemingly innocent title, "Saturday Night."
Mphahlele was born as Ezekiel Mphahlele and later changed his first name to Es'kia following a life marked by forced migration. From 1957 until 1961, Mphahlele lived in exile in Nigeria, where he wrote much of Down Second Avenue. He'd spent a total of twenty years in exile, traveling from West Africa to Western Europe to varying regions of the United States. In the later 1960s, he entered a Ph.D. program at the University of Denver, where he earned his degree in 1968. He spent several years teaching in the U.S. before making the decision to return to South Africa in 1976 at the peak of apartheid violence. He later founded the Department of African Literature at the University of the Witwatersrand in Johannesburg.
When we think about anti-apartheid literature, we often look to texts written in the late 1960s and beyond. However, explorations of some of these earlier books can help us to see that the racist policies of apartheid did not simply blindside the country. Rather, they came into force largely as a result of racist ideologies that already had infected the country. In this way, these early texts demonstrate the importance to resisting prejudices from the start in order to prevent harmful laws and decades of violence based on theories of racial inequality. We encourage you to check out some of the books we've mentioned here, and to seek out others that you might come across in your own bookstore browsing.