Carrie (1974) is Stephen King's first novel, published when he was just 26 years old. The story was published to immediate commercial and critical success. A movie adaptation was released two years later, solidifying King's reputation as well as that of director Brian de Palma. In a few short years, King had placed his imprint on the horror genre, forever changing the way audiences viewed horror films and literature.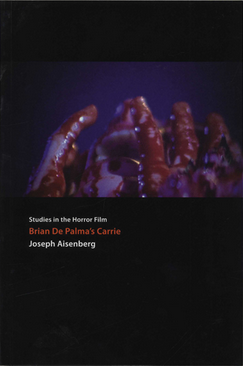 But, why would the master of horror write a novel about a pubescent girl? The answer is—a bet. King's friend, Flip Thompson, wagered that King could not write a story about a female. Not only did King succeed, but he conquered the most difficult type of female, the teenage girl. The story of Carrie White, as told by King, perfectly captures an abusive relationship between mother and daughter. Furthermore, he writes a horrifying coming-of-age story about a teenage girl who undergoes the cliché trials of high school—namely puberty and bullying.
While Carrie has reached undeniable fame, many readers believe it has an elementary feel. King agrees, describing the book as "a cookie baked by a first grader – tasty enough, but kind of lumpy and burned on the bottom". The novel, like many of his others, is often discredited for its length and the "unnecessary" usage of faux diary inserts, newspaper clippings, and the like. However, others feel that these additions solidify King's third person narrative. In addition to shaping Carrie White into a believable and sympathetic character, King's writing is enticing for many other reasons. A prime example is his ability to convey the thoughts and feelings of multiple characters, usually through internal monologues written in italics.
It is notoriously challenging for film crews to convey the thoughts of characters on screen. Given the incredible depth of character development in Stephen King's novel, this obstacle was especially formidable in the case of Carrie. However, the talent of de Palma (Scarface 1983, The Untouchables 1987, and Carlito's Way 1996) did not disappoint. He took an early interest in King's novel, seizing the story before it had made any bestsellers lists, and turning the low-budget film into a cinematic masterpiece.
Not only did the movie ignite de Palma's career, it kindled Hollywood's interest in King's work. Other adaptations include Stanley Kubrick's The Shining (1980), Rob Reiner's Misery (1990), and Frank Darabont's The Shawshank Redemption (1994). Stephen King has been credited nearly two hundred times on IMDB.com for movie or television work. He remains one of the most prolific - and most awarded - horror writers today.