Author J.D. Salinger, is notable for many reasons, not the least of which is his reclusiveness. His novel, Catcher in the Rye, was first published July 16, 1951 and has sold over 60 million copies worldwide. While Salinger's work has inspired people worldwide, from teenagers to criminals, it is perhaps the author's isolation that fascinates us the most.
Salinger was not alone in his love of solitude. Here are four other authors who famously spurned the public eye:
Marcel Proust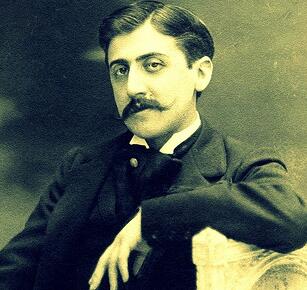 The French novelist was once a social climber and a fixture in Parisian society. The death of his parents, his brother's marriage, and finally his own health problems caused Proust to seek a more quiet existence, however. He stopped attending parties and withdrew from the social scene altogether. He soundproofed his studio with cork walls and put up heavy blackout curtains so he could work in total seclusion. It was during this period that he authored his 3,200 page tomb In Search of Lost Time. He lived this way for the last seventeen years of his life. Proust only ventured outside at night and rarely at all during the last three years of his life.
Thomas Pynchon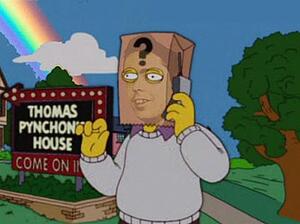 The American novelist has rarely been photographed, seen, or even interviewed. After his first novel, V, was published to critical acclaim in 1973, he disappeared. In recent years, however, it has been discovered that Pynchon lives quite a normal life in New York City. He shops at neighborhood stores, lunches with other writers, and spends weekends in the country with his family. Interestingly in the last few years he has taken the opportunity to make fun of himself. He has gone so far as to make three animated appearances on The Simpsons, with a bag over his head.
Cormac McCarthy
The American novelist, playwright, and screenwriter has written ten novels, beginning with 1965's The Orchard Keeper. It wasn't until the publication of All the Pretty Horses in 1992, however, that McCarthy began to receive much critical acclaim. He shuns television and other writers, because as he puts it, "he prefers the company of scientists to other writers." After his novel The Road was selected as an Oprah's Book Club pick, he agreed to be on her show in the second interview of his career.
Emily Dickinson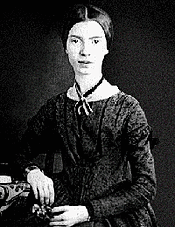 This American poet is easily the most reclusive on our list. Following the death of several mentors early in her life, she fell into a deep depression. She returned to her family's home and began to care for her ailing mother and her house. Some speculate that she did not leave the homestead itself for the last 20 years of her life. She wrote prolifically, however. During her life she wrote more than eighteen hundred poems, yet fewer than a dozen were published during her lifetime. After her death, her books of carefully crafted poems were found and published in 1955 as Dickenson's Complete Poems.