It was easy, back in 2012, to think of the just-released Skyfall as an elegant capstone to the long running James Bond film series. It dealt with Bond's past in a way that showed a certain self-consciousness about the fifty year film legacy of the beloved super spy. It let us bid a teary farewell to Dame Judi Dench as 'M.' And, it presented us with a tightly crafted and emotionally gripping story. Now that Spectre, due in theatres this fall, is on the horizon, that feeling seems slightly misguided. More than a farewell, Skyfall may prove to mark a new beginning for a franchise that has captivated audiences for more than half a century. By continuing to dig into the history, not just of the films but of the Ian Fleming-penned novels and short stories, Spectre promises to bring the series full circle — giving the world a James Bond who is at once in the filmic and literary past and future. In honor of its impending release, here is a ranking of the top five James Bond films.
5.) Goldeneye (1995)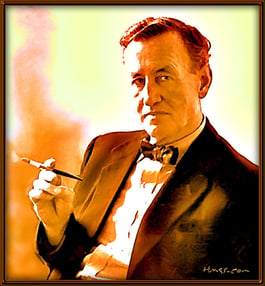 I promise this will be the most controversial pick on this list. Further, I will admit that this is somewhat of a diversity pick. It would be really easy to write up a suitable top five list for James Bond movies that featured no Bonds other than Sean Connery and Daniel Craig, but where would the fun be in that? Fun, by the way, is the operative word for this pick. Goldeneye, the only one of Pierce Brosnan's four Bond films that would even break the top ten, represents something of a zenith for the over-the-top, exaggerated style of Bond film that the recent Daniel Craig films have worked so hard to oppose. But while it's true that, by and large, the over-the-top Bond films are not the best Bond films (especially those that don't draw from one of Fleming's stories), something about Goldeneye just clicks. The post-Soviet aesthetic yields some of the franchise's most evocative set pieces, from the chemical weapons plant to the armored train, which bolster consistently engaging action.
4.) On Her Majesty's Secret Service (1969)
You might accuse us bookish types here at Books Tell You Why of ranking this film, George Lazenby's only turn as 007, so highly because it's one of the only post-Connery films that adheres closely to Ian Fleming's source material. While we certainly don't mind that fact, there are a couple of other reasons for its inclusion in this hallowed listicle. First, it's evocative, well-shot, and well-acted, taking the series to heights that, just in terms of pure cinema, it had rarely reached. Second, it constitutes the exact moment that the series ascended to mythic status. As the first movie not to feature original James Bond, Sean Connery, OHMSS proved (in spite of a mixed initial reaction) that the series could and would outlive its original lead. Sean Connery may have introduced film audiences to Bond, but Lazenby paved the way for his fifty years as an film icon, and was charming in the process.
3.) Skyfall (2012)
Deciding between Skyfall and Casino Royal for this slot wasn't easy (again, where's the fun in including both?). Both films have a lot going for them. Both feature a brutality out of lead Daniel Craig that contrasts interestingly with a history of more suave Bonds, and both have learned a thing or two from the grit and realism of contemporary action films like The Bourne Identity (2002). Casino Royale, for its part, proves, by returning to Ian Fleming's book of the same name for inspiration, that the renowned British author was still relevant to the franchise his works spawned. More than that, it probably presents audiences with a Bond that is much closer to the one crafted in the early books like Moonraker (1955) and From Russia with Love (1957). As an aside, James Bond was originally meant to be quite bland; Fleming began writing more personality into him after the success Sean Connery had in his early portrayals of the spy. In spite of that, however, Skyfall wins the bronze medal on the strength of one of the franchises most unnerving villains (Javier Bardem's Raoul Silva) and its success at the seemingly impossible task of reverently marking the fiftieth anniversary of one of cinema's most iconic franchises.
2.) Goldfinger (1964)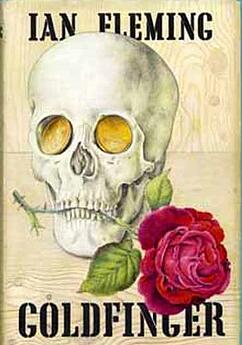 I will admit that Goldfinger, a film which many consider to be the best of the Bond series, is relegated to the number-two slot on this list as a sort of protest. While the movie is undeniably stellar, it deserves at least some share of the blame for the slew of mediocre Bonds movies that would follow it in the '70s, '80s, and '90s. Gold-obsessed villain Auric Golfinger, along with his hat-throwing henchman, Oddjob, and preposterously named pilot Pussy Galore, represents a level of over-the-top silliness that would hobble later efforts from Moonraker (1979) and Live and Let Die (1973) to A View to a Kill (1985) and Die Another Day (2002). Goldfinger introduces audiences to a 007 that is begging to be lampooned. Of course, being a fairly faithful adaptation of Fleming's book, the source material deserves some of the blame as well. Dr. No gave birth to James Bond as a film icon, but Goldfinger effectively gave birth to Maxwell Smart and Austin Powers. Somehow, however, none of this does much to diminish the film's standing as one of the absolute masterworks of the franchise.
1.) From Russia with Love (1963)
If Pierce Brosnan Bond vehicles like Goldeneye and The World is Not Enough (1999) represent the spiritual successors (both good and bad) of Goldfinger, then the recent Daniel Craig triumphs must be able to trace their lineage back to From Russia with Love. The film shows us Sean Connery at his best, by turns wry and heroic, and surrounds him with an incredibly able supporting cast (Carey Grant, most notable among its members) all while proceeding to offer up a masterfully paced and intriguing adaptation of Flemings' work. If Goldfinger showcased the most entertaining potential inherent in the franchise, From Russia with Love showcased the most engaging, painting an informed portrait of Cold War espionage that has rarely been matched.