Read a Book Day is one of the best days of the year, other than, perhaps, Talk Like a Pirate Day. Celebrated on September 6, Read a Book Day encourages everyone, both book lovers and ambivalent readers, to read, and it provides yet another excuse to sit down with a good book and escape from the world. It can be difficult to narrow down what to read in a day when there are so many options. From YA to classics, here are ten possibilities to consider when choosing a book to read in a day.
1. The Lion, The Witch, and The Wardrobe, C.S. Lewis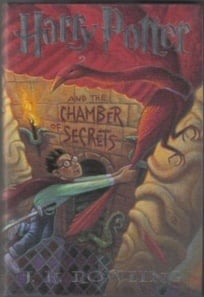 At around 225 pages, C.S. Lewis' classic children's story can easily be read in a day. The compelling plot and endearing characters allow for readers to immerse themselves in Narnia alongside the Pevensie children. Despite being marketed for children, adults can enjoy the interpersonal relationships among characters and Lewis' literary skill.
2. Harry Potter Books 1-3, J.K. Rowling
The books in J.K. Rowling's wildly popular series are some of the most widely read young adult novels. Beloved by adults and children alike, the first three books in the series, Harry Potter and the Philosopher's Stone, Harry Potter and the Chamber of Secrets, and Harry Potter and the Prisoner of Azkaban, are all between 300 and 450 pages and written in a way to compel readers to keep reading until the book is finished, making them ideal for reading in a day. Elements from this series are present in many modern novels and connections to older novels are artfully woven in by Rowling, allowing for readers of all ages to appreciate her work.
3. Animal Farm, George Orwell
Orwell's social commentary is a novel everyone should read at least once. The use of farm animals to satirize Russian communism allows for readers of all ages to understand the complexities of the political landscape when Orwell was writing. Despite being published over 50 years ago, this classic is still relevant today.
4. MacBeth
, Shakespeare
While any Shakespeare play can be read in several hours, MacBeth possesses all of the elements that allow Shakespeare to continue to be revered today. Magic, political intrigue, romance, and murder combined with Shakespeare's wit and humor make it easy to see why MacBeth is one of his best known works. With so many adaptations and interpretations of this play, reading the original provides insight into the modern retellings.
5. The Great Gatsby
, F. Scott Fitzgerald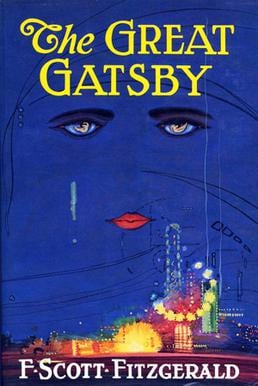 Despite having a horrible plot and characters with no redeeming characteristics, the literary value of this novel cannot be ignored. Fitzgerald explores the lifestyle of the rich during the 1920s through an unreliable narrator, which helps show the issues with the wealthy lifestyle. The path of death and destruction left in the characters' wake questions if money is really the way to happiness or if it leads to selfishness and a separation from the rest of society.
6. Mrs. Dalloway
, Virginia Woolf
Woolf's classic explores the troubles faced by the lost generation after World War I. Her use of stream of consciousness style, while sometimes difficult to follow, provides a unique look into the minds of characters, exploring their motivations and struggles. From literary enthusiasts to unenthusiastic high school students, the experimental nature of this novel and the exploration of the aftermath of war makes Mrs. Dalloway worth reading.
7. 84, Charing Cross Road
, Helene Hanff
The epistolatory nature of this novel based off the author's experiences helps make it a quick, interesting read. Correspondence between an American writer and book collector and a British bookshop over 20 years from 1949-1969 establishes the changing nature of life and relationships. The friendship developed by characters shows the different ways people are brought together through literature despite distance and differences in culture.
8. Murder on the Orient Express
, Agatha Christie
Few things read faster than a good mystery, and Agatha Christie is the author of some of the most loved mysteries. As one of her most popular novels, Murder on the Orient Express has been thrilling and surprising readers for almost 75 years. An eccentric cast of characters draws readers into the action, encouraging them to solve the case alongside Detective Poirot, making it easily read in a day.
9. Matilda
, Roald Dahl
The endearing tale of Matilda and her magical powers is one of the most popular children's novels. Illustrations and Dahl's unique voice contribute to the enjoyability and readability of this work. All of the characters possess individual, satirized traits, giving them depth and appeal to readers. The plot following Matilda's exploits and attempts to help Miss Honey make this both an enjoyable and compelling read.
10. Eight Cousins
, Louisa May Alcott
One of Alcott's lesser known works, Eight Cousins follows Rose after she is orphaned and sent to live with her sailor uncle. She meets her eight male cousins and soon forms a unbreakable friendship with them. This tale of friendship and family has all the elements of Alcott's writing that makes her other works so popular and compelling to readers.