On November 8. 1900, Margaret Mitchell was born in Atlanta, Georgia. Although Mitchell published only one novel, the Pulitzer Prize-winning Gone with the Wind, she became one of the best known authors of the South. Gone with the Wind quickly became a bestseller and has remained both beloved and controversial ever since. The film adaptation, starring Vivian Leigh and Clark Gable, remains a classic. Check out these ten tidbits you might not know about Mitchell and her magnum opus.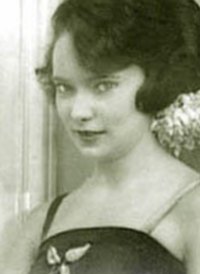 1. When Mitchell was three years old, her skirt caught fire on an iron grate. Paranoid that it would happen again, Mitchell's mother began dressing her in pants, earning young Mitchell the nickname "Jimmy" after the comic strip character "Little Jimmy." Mitchell would say she was a boy named Jimmy till she was fourteen years old.
2. Mitchell began writing at a very early age. She even bound her own books and added covers. At age eleven, she started her own "publishing company" called Urchin Publishing Co. Mitchell would later write her stories in bound notebooks.
3. During her adolescence, Mitchell wrote a novel called The Big Four about girls in boarding school. The manuscript is thought to be lost; Mitchell destroyed some manuscripts herself, and others were destroyed after she passed away.
4. An apathetic student, Mitchell had vague aspirations of entering psychiatry. But when her mother died during the 1918 flu pandemic, Mitchell left Smith College and went home to run the household for her father and brother.
5. Mitchell called herself an "unscrupulous flirt" and was well known for her coquettishness in Atlanta social circles. Advice columnist Polly Peachtree wrote of Mitchell in 1922, "She has in her brief life, perhaps had more men really truly 'dead in love' with her, more honest-to-goodness suitors than almost any other girl in Atlanta."
6. In the early 1920's, Mitchell began collecting erotica at New York City bookshops. She and her friends were interested in "all forms of sexual expression." In a letter to her friend Harney Smith, Mitchell names Fanny Hill and Aphrodite among her favorite books. During this same time period, she was already writing Gone with the Wind.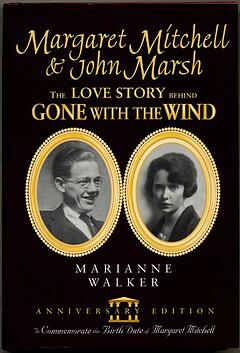 7. Mitchell suffered an ankle injury that ended her career as a journalist. Her husband John Marsh would bring armloads of books home from the library to entertain her during convalescence. One day he brought home a Remington Portable No 3 typewriter and suggested she write her own book. She immediately started working on a Civil War-era novel with a protagonist named Patsy O'Hara, occasionally using parts of the manuscript to prop up a wobbly couch.
8. Approximately 14,000 actresses were interviewed for the role of Scarlett O'Hara, and 400 were invited to do readings. For more publicity, fans were invited to vote for their favorite actresses--and Vivian Leigh received only one vote. But Margaret Mitchell personally approved the choice.
9. World War II inspired Mitchell to volunteer for the American Red Cross. She sold war bonds, sewed hospital gowns, and put patches on soldiers' trousers. But Mitchell's most important responsibility was writing letters of encouragement to soldiers.
10. Mitchell sponsored the Atlanta anti-aircraft ship used in the Battle of Midway. It sank during the Battle of Guadalcanal. She sponsored a second ship, the USS Atlanta, which was christened on February 6, 1944. It, too, sank, during an explosives test off San Clemente Island in October, 1970.