For many in the U.S., Memorial Day is the calendar date that marks the beginning of sweet summertime. Students become restless at their desks, pontoon boats are pulled out of winter storage, and Dads across the Midwest poke their head outside and casually suggest "throwing something on the grill" for dinner. In the midst of sunny afternoons spent living the American Dream, it is easy to forget that our freedom has never been free. Memorial Day is a time to honor those fallen in service to our country.
Unless one has served in the military, it can be difficult to equate those who've served and especially those who've made the ultimate sacrifice with real people. Both fiction and non-fiction accounts of war have the power to put a name and a face with the often anonymous heroes of our past and present. Should you find yourself with an opportunity to sit outside with a good book this Memorial Day, we would suggest one of these ten patriotic titles:
1. Citizen Soldiers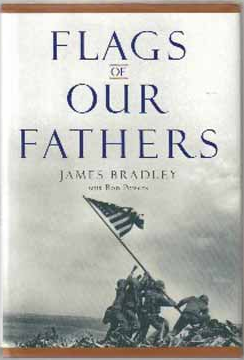 Written by Stephen E. Ambrose and published in November of 1997, Citizen Soldiers is a non-fiction book that recounts the stories of those who served in World War II.
2. Flags of our Fathers
Written by James Bradley with Ron Powers, Flags of our Fathers was published in 2000. Also non-fiction, this book records the stories of the military men immortalized by Joe Rosenthal's photograph "Raising the Flag on Iwo Jima."
3. War Letters
Another great non-fiction option, Andrew Carroll's War Letters is a collection of accounts from The Civil War, World War I, World War II, Korea, the Cold War, Vietnam, the Persian Gulf war, Somalia, and Bosnia.
4. The Greatest Generation
Written by Tom Brokaw, The Greatest Generation is an accolade of the men and women who were born in the 1920s. These citizens grew up in the face of the financial disparity and war and rose to the occasion to contribute unequivocally to their country—both on the home front and abroad.
5. Killer Angels
Awarded the Pulitzer Prize for Fiction in 1975, Killer Angels is a Civil War novel. Author Michael Shaara wrote from the viewpoints of several protagonists, providing a variety of perspectives on historical events.
6. Johnny Got His Gun
Often assigned reading in high school classrooms, Johnny Got His Gun by Dalton Trumbo is worth revisiting. Written through the lens of a horrifically maimed World War Veteran, this novel provides a deeply emotional account of the perceptions and realities of war.
7. The Charge of the Light Brigade
For those who would prefer to immerse themselves in a poem rather than a novel, "The Charge of The Light Brigade" is a wonderful option. Written by Alfred, Lord Tennyson in 1854, it was inspired by the events the Battle of Balaclava during the Crimean War. The final lines (Honour the charge they made! /Honour the Light Brigade, / Noble six hundred!) are a great reminder when applied across the board.
8. A Farewell to Arms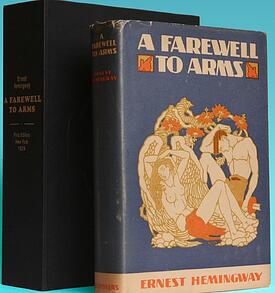 Known for his passionate way with words, Ernest Hemingway's A Farewell to Arms addresses the turmoil faced by those who serve their country. A powerful message encompassed in Hemingway's iconic style of writing makes for a one-of-a-kind reading experience.
9. Unbroken
Unbroken by Laura Hillenbrand is a non-fiction book that narrates the experience of a former Olympic athlete who survives a plane crash, only to be taken prisoner by Japan during World War II. The book has frequently topped the New York Times Best Seller List, and was recently adapted into a movie.
10. The Yellow Birds
If you're looking for a more modern read, The Yellow Birds is written by an Iraq War Veteran. Kevin Powers takes his personal experience, and weaves it into a captivating narrative of survival.
So today, whether you're picking up one of these patriotic reads or spending some quality time with family and friends, let's remember that we can float on the water because someone else dared to cross it. We can march in parades because someone else marched to battle. And we can spend time with our families because someone else had the strength to leave theirs.