Every year, we anxiously await the selection of the Caldecott and Newbery Award-winning books. These titles are the best of the best, and every year, we can't wait to see if they're in our collection already or if we need to run out and grab a copy. The American Library Association announced the 2018 winners this morning. And the awards go to...
Caldecott Winner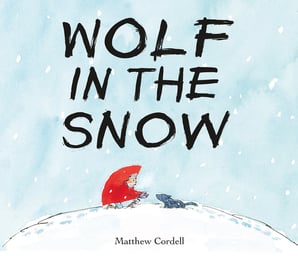 This year's Randolph Caldecott Award winner is Wolf in the Snow, written and illustrated by Matthew Cordell.
Cordell weaves a warm-hearted tale of a girl and a wolf pup who are both lost in a snow storm. We love this story, and you won't be disappointed by Cordell's illustrations (it did just win the Caldecott, after all!), especially his depiction of the wolves, our personal favorites.
Newbery Winner
This year's John Newbery Award winner is Hello, Universe by Erin Entrada Kelly.
In Kelly's award-winning book, she tells a captivating story of friendship, adventure, misfits, and bravery (and so much more!). Written from the perspectives of two boys and two girls, Hello, Universe is relatable and funny, and Kelly's voice champions self-acceptance and authenticity. There's something for everyone to love in this book.
Are you looking to add to your Caldecott or Newbery Collection? Here is a selection of top titles:
Marcia Brown was awarded her second Caldecott Medal in 1962 for the illustration in woodcuts in the retold fable from the Hitopadesa. With a lesson on humility and gratefulness, kindly hermit saves and protects a humble, frightened mouse from predators by magically changing the mouse into a cat, a dog, and finally into a handsome, royal tiger.

Matt De La Peña, Last Stop on Market Street

From award-winning talents Matt de la Peña and Christian Robinson comes a brilliant celebration of the love between a grandmother and her grandson. The book won the John Newbery Medal the Caldecott Honor Award in 2016

Brian Selznick, The Invention of Hugo Cabret

Hugo Cabret lives in the walls of a busy Paris train station. He is an orphan, clock keeper and thief, and his survival depends on secrets and anonymity. With 284 pages of original drawings Selznick has created a new reading experience with this 2008 Caldecott Medal winner.





The 1995 Newbery Medal winner has thirteen-year-old Salamanca Tree Hiddle set out on a cross-country journey with her grandparents to see her mother, who has not returned from a visit to Idaho.





Linda Sue Park, A Single Shard

Linda Sue Park 2002 Newbery Award winning novel, A Single Shard, tells the story of Tree-ear, an orphan who wants to become a master potter like his hero, Min.