When talking about literary families, everyone knows about the Brontës. But while the Brontës may be one of the most famous literary families, they're certainly not the only family of wordsmiths across the literary landscape. Here are just a few examples of lesser-known clans with a proclivity for pen and paper, and who also help illustrate that age-old question: Can the ability for great storytelling be taught, or is it simply in the blood?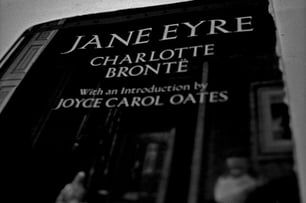 The Brontë family influence is peppered throughout the sisters' works. Publishing under their own pseudonyms – Charlotte as Currer Bell, Emily as Ellis Bell, and Anne as Action Bell – each chronicled the romance, passion, and conflict associated with class and gender as seen through the eyes of literature's most famed characters.

While each sibling had a style all their own, the sisters three chose in one way or another to examine the provincial nature of fictionalized versions of their hometown, Haworth Village in West Riding of Yorkshire.
Much of the Brontës' work was also influenced by the death of their two older sister, Maria and Elizabeth Brontë, both of whom died as young children, as well as the work of their father, Patrick Brontë, a doctor and professional poet.
The Dumas Family

Author of such high-wire adventure novels as The Count of Monte Cristo and The Three Musketeers, French writer Alexandre Dumas began his literary career at an early age as a playwright, crafting wild, heart-pounding epics capturing the struggle between the aristocracy and commoner – a relationship, as it turns out, reminiscent of his actual life.
Dumas was the son of an aristocrat, General Thomas Alexandre Davy de La Pailletree, and as such led a relatively privileged lifestyle affording him the time and connections to write and publish his work. Known as something of a playboy or philanderer, its believed Dumas has more than 40 affairs resulting in four illegitimate children.
Enter his son, (also) Alexandre Dumas, born of a dressmaker, who also took to writing at an early age as a dramatist and whose work is best known for its tales of forbidden love, clandestine affairs, and tawdry romances. Dumas most famous novel, Camille, published in 1848, tells the story of an affair breached by class and power structure and the ridicule that comes with said romance once it's brought to light – not unlike the taunting Dumas himself experience during his childhood because of his family situation.
Whether or not this answers the question of how genetics plays into literary, it's easy to see how father and son drew extensively from their personal lives as material for their work.
The Cheever Family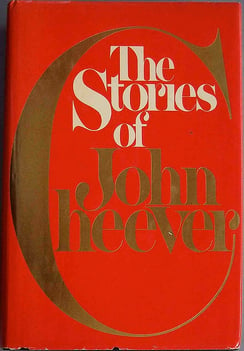 Sure, John Cheever is known across the literary landscape as the foremost purveyor of grim depictions of life in the suburbs – a documentarian of the bone-crushing monotony often associated with sprawling ranch-style homes, finely manicured lawns, and commuter rail lines, staples of middle-class life in the 1960s. Most famous for his novel The Falconer – as well as seminal short stories such as "The Five-Forty-Eight" – Cheever wrote about the boozy duality of human nature as seen through the realization of the America's preoccupation with quaint suburban living, with a great lamenting for the days of his childhood.
This much we know. But Cheever's son, Ben, and daughter, Susan, are writers both fictive and non, blazing creating their own literary mythos in the shadow of their father.
Ben Cheever is author of seven books, including two books of non-fiction and a children's book. His novels, like The Plagarist, and The Partisan, are born directly from his experience as the son of John Cheever: both concerned with fledgling artists struggling to make their way in the wake of a famous father while attempting to navigate the drudgery and hopelessness they find in subdivisions and strip malls. An obsessive runner – perhaps his biggest departure from the patriarch of the Cheever family - Ben has chronicled his athletic pursuits for the like of The New Yorker, The New York Times, as well as in his memoir Strides: Running Through History with An Unlikely Athlete.
Where Ben's work may most closely resemble that of his father, Susan Cheever's personal life may be her strongest ties to her father. Susan is a recovering alcoholic – she's recounted her battle with alcohol addiction in a number of projects, most notably a memoir about growing up with Cheever titled, Home Before Dark, and a biography of Bill Wilson, co-founder of Alcoholic Anonymous. Susan also works in academia as professor of English and creative writing in Bennington College's MFA program and at The New School in New York City.
The Straub Family

Perhaps the least popular of the three, father-daughter writing team Peter and Emma Straub are easily the most contemporary example of a literary dynasty, but one could argue they're also the most interesting given the trajectories of their respective careers.
Father Peter is a longtime horror, thriller, and science fiction writer who started his career as a mainstream fiction writing before turning to genre work in the mid 1970s. Since collaborating with horror icon Stephen King not long after on such classics as The Talisman and Blade House, Straub has gone on to win nearly every major horror and sci-fi award in the genre landscape, including the Bram Stoker Award and the International Horror Guild Award.
Daughter Emma couldn't be an apple landing further from the tree. A graduate of the MFA program at the University of Wisconsin, the younger Straub has long been considered one of the more exciting up-and-coming short fiction writers in recent years, garnering comparisons to Lydia Davis and Lorrie Moore. In 2013, she published her first novel, Laura Lamont's Life in Pictures, a quasi-historical novel about Hollywood in its heyday, as well as 2015's The Vacationeers, which has received universal acclaim from critics.
No monsters in Daughter Straub's work. No discontented twenty or thirtysomethings in Papa Straub's epics. But unlike other examples of literary families, often torn at the seams by infidelity, substance abuse, or neglect, the Straubs appear to have a healthier father-daughter relationship, according to an interview* Straub gave with The Daily Beast in 2012:
"It was very handy, really. Not because he would say particularly wise things, though I'm sure he did that often, but because it meant that he had a wild and vivid imagination, so he was always great fun to be around. That's still true. My dad is always the most popular guest at all my parties. He's the best and the smartest and the funniest. Big Pete 4 Eva."
*For the full text of the Straub interview, click here.