In the pantheon of American arts and letters, few cities loom larger than New York City. The center of American publishing since the earliest days of the enterprise, New York City has, at one time or another, played host to a number of the country's most daring, innovative, and influential authors. Entire literary scenes and schools have emerged, developed, and faded in the city's numerous boroughs. Some of the most infamous relationships between writers have been forged in the city's storied cafes and bars. It's the one place in America where the literati congregate: where the aspiring bring their stories to see if the world is ready to listen.
With such a rich tradition of the written word, it's would be easy to celebrate the authors who journeyed to NYC to stake their claim as the best writers in America. John Cheever. John Updike. J.D. Salinger. These are the names that spring to mind when you think of NYC as hallowed halls for great American authors.
But what about those who were born there? Those lesser known, yet equally as important writers whose work attempted to typify what it means to be a New Yorker? Often overlooked yet not without merit, these are the authors who truly make up the fabric of NYC literature.
With that in mind, here are four NYC-born writers you should be reading the next time you—luckily—find yourself in the Big Apple.
Mario Puzo (1920-1999)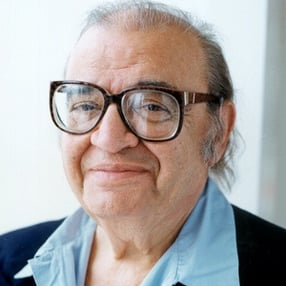 Puzo is best known for his 1969 masterpiece, The Godfather, though that only paints half the picture. Born and raised in the Hell's Kitchen neighborhood to a lower middle-class family, Puzo published his first short story called "The Last Christmas" in 1950. It was the product of several years of honing his craft during and after serving in the army during World War II. Puzo's work is characterized by his exploration of the mafia—he helped write and edit the screenplays for all three Godfather films—but his novels and stories also delve into his personal life and upbringing in a poor family living in one of NYC's most notoriously crime-ridden neighborhoods.
Nora Ephron (1941-2012)
Though she spent a majority of her adolescence in the suburbs of Los Angeles, Nora Ephron was born and lived out her early childhood in New York City. The screenwriter, producer, journalist, and author returned to her native city in her adult years where she wrote some of her most lauded works, both in print and for the screen. Ephron began her career with the New York Post as a reporter after a brief stint interning with the Kennedy administration in the early 1960s. After completing an uncredited rewrite on the film All the President's Men, Ephron turned her focus to screenwriting full-time, writing and producing such hit films as When Harry Met Sally, Sleepless in Seattle, Michael, and Julie & Julia. Ephron's literary career is most notable for her 1983 memoir titled Heartburn, which chronicled her life, marriage, and divorce with Watergate journalist Carl Bernstein.
Jimmy Breslin (1930

—

)
Perhaps NYC's most famous journalistic voice, Breslin is also the author of several novels and nonfiction books, as well as a former weekly television talk show host and supporting actor in the 1978 film, If Ever I See You Again. Breslin was born in the Jamaica neighborhood of Queens and spent his career writing about his childhood neighborhood—and the city at large—for such publications as The New York Herald Tribune, The Daily News, Newsday, and New York Magazine. Breslin's investigative pieces and columns showed at once a seedy and hopeful side to New York City in the '60s, '70s, and '80s, which was a time of great transformation and gentrification for the city. Breslin received numerous awards and accolades during his career, perhaps most notably a Pulitzer Prize for Commentary in 1986. Still writing today, Breslin, whose voice is synonymous with New York City, occasionally contributes to work to Newsday.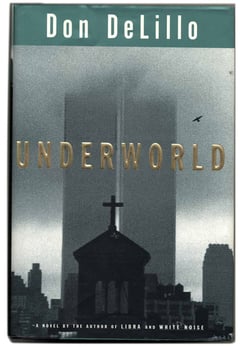 Born into a working class family in the Bronx, it's no surprise much of the themes in Don DeLillo's work focus on the intersection of class, politics, pop culture, and sports, all of which have a satirical bent. DeLillo's literary career began in fits and starts. He worked on short stories while maintaining a 9 to 5 job in New York's advertising industry. However, in early 1964, DeLillo's left the advertising world to focus solely on his modern—and at times postmodern—fiction writing, a move that resulted in a cult following until his breakout novel, 1985's White Noise. A critical and commercial success, DeLillo followed up the novel with the smash hit Libra in 1988, a book which cemented his place as one of America's most subversive and intellectual writers. DeLillo's novels and stories have continued to hold high esteem in the both academic and general literary readership worlds. He has earned two Pulitzer Prize nominations and a host of other accolades.