With any series of novels, there comes a pivot point—a moment when the author decides to move away from familiar themes and tropes in the hopes of breaking new ground for his characters and worlds, exploring previously untapped themes and ideas in an effort to create greater depth and complexity for his readers. One could argue Ian Fleming's fourth James Bond novel, Diamonds Are Forever, is just such a pivot point.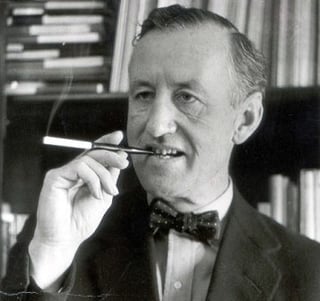 Published in 1956, Diamonds Are Forever eschews much of the established goods readers came to expect from a Bond adventure. Sure, the high-octane drama, suspense, and action remain in tact, and Fleming's reliance on the notions of the female love interest, twisted villains, and tangled storylines are as strong as ever before. But perhaps what Diamonds Are Forever leaves behind is more important than the elements it sustains.
Diamonds is the first Fleming Bond novel without a central tie to the Cold War or contentious relations between global superpowers. The novel's primary villains, of which there are two, are more or less gangsters, not rival spies or criminal masterminds with ties to international crime syndicates. The novel is more meditative on the impact of smuggling and the ramifications on the cultures who are exploited by the criminal diamond trade.
In short, Diamonds Are Forever is perhaps one of Fleming's more daring Bond adventures that rewards readers with a fresh spin on what had become the tried-and-true 007 formula.
The Mission
Fleming's fourth novel opens with M sending Bond to Sierra Leone to investigate and infiltrate a well-known international diamond smuggling operation. Assuming the alias of one Peter Franks, 007 arrives in Sierra Leone and meets Tiffany Case, a gang member and the novel's central love interest. Through discussions with Case, Bond discovers the smuggling ring is headed by the Spangled Mob, which is headed by two brothers, Jack and Seraffimo Spang.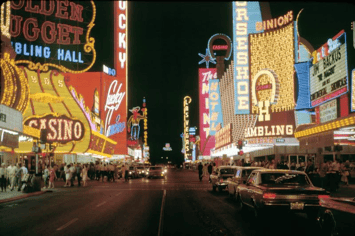 After taking a race at a horse track in which Bond's bet pays off, Bond and Case travel to Las Vegas to the Tiara Hotel—which is owned by a front for the Spang brothers—to collect his winnings. Once at the hotel, Bond's luck at the gambling tables continues, which prompts suspicion from Seraffimo, who captures Bond and tortures him in order to discover his real identity. Bond manages to escape with help from Case and, after joining with CIA agent Felix Leiter, the three make for London via California aboard the RMS Queen Elizabeth.
However, their journey back to England is anything but smooth sailing. Once aboard, Case is kidnapped by two of the Spang brother's henchman, and Bond is thrown into an intense, daring rescue in which he kills the henchman in what he orchestrates as an apparent murder-suicide. During the rescue, 007 discovers the root of the diamond trade lies with a dentist in Africa who enlists locals to smuggle diamonds out of the country in their mouths, and Bond quickly races to Freetown in Sierra Leone to disrupt and dismantle the ring.
In doing so, Bond then kills Jack Spang by shooting down his helicopter as he attempts to escape.
FAQ
Fleming's idea for Diamonds Are Forever stemmed from an article he read in the Sunday Times about diamond smuggling in early 1954 as he prepped for the release of his third Bond novel, Moonraker. Fleming took an intense interest in this subject and set about weeks and months of intensive research, which included interviews with MI5 agents and operatives in the Los Angeles Police Department.
Whereas previous Bond novels found Fleming relying on his imagination and past experiences working in the intelligence community during World War II, Fleming's foray into the world of real-life diamond smuggling was the driving factor in the novel's plot, themes, and characters, and in fact, Fleming also parlayed his exhaustive research into a nonfiction book about diamond smuggling called The Diamond Smugglers, which was published in 1957.
Written at his Goldeneye estate in Jamaica in January and February 1955, Diamonds Are Forever contains what many Bond scholars consider to be Fleming's most evocative and cutting prose—the opening passages of the novel and the descriptive explorations of Las Vegas are particularly well-regarded for their style and craft with language and movement of the narrative.
Fleming's publisher Jonathan Cape issued a first printing of 12,500 copies—the first run sold-out within a year of the release—with a cover design by artist Pat Marriott. Diamonds was the first Bond novel in which it's unknown how much—if any—influence Fleming had on the cover design. Another first for Fleming and 007 was that Diamonds was also serialized in the Daily Express beginning in April 1956, immediately following the novel's publication.
Well-received by critics and fans alike, the publication of Diamonds Are Forever is the first instance where its accolades and brisk sales resulted in an increase in sales of Fleming's previous three 007 novels. The novel was adapted for the big screen in 1971 after Sean Connery returned for one final go-around as 007 after leaving the role a few years prior.
Field Notes
As with all previous first editions of Fleming's Bond novels, the title page should consist of the publisher and the title—the back page should not contain anything but the publication year. In addition, no references to editorial or critical reviews should be present on either the front or back title pages.
The original hardback cover was perhaps the most vibrant and arresting to date for the Bond series. A stark black image of a woman with a diamond necklaces adorns the first U.K. printing with the word 'Forever' in bright purple font on the cover and spine. This more ornate, visually-complex design makes the novel one of the more sought-after of Fleming's books, however, the increase in initial print run does make it one of the easier first editions to collect.
Subsequent editions underwent significant design changes—a paperback issue in England was published in 1958 with a print run of roughly 68,000 copies. The novel has been translated into several different languages and has never been out of print.
The Bond Dossier will return with From Russia, With Love...