There comes a point in every artistic endeavor when an artist grows tired of the very creation that once thrilled them, that took them from struggling nobody into the stratosphere of fame and fortune. For James Bond creator and author Ian Fleming, that moment of doubt, frustration, and uncertainty finally reared its ugly head with the fifth novel in the James Bond 007 series, From Russia with Love.
Published in April 1957, the novel—widely considered to be one of Fleming most interesting and captivating Bond novel—represents a moment in Fleming's career where he seriously considered giving up the Bond mantle. In writing to friend and fellow crime writer Raymond Chandler, Fleming lamented his perceived lack of originality and staleness with where the Bond series had gone and his desires to end the series with From Russia with Love in favor of moving on to other novels, stories, or projects.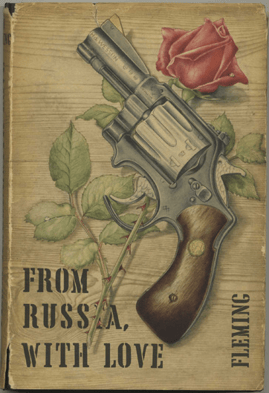 While Fleming ultimately did not act on his desire to give up the ghost with his titular character—to the delight of millions of fans across the world—the question about whether or not he'd continue on produced a novel unlike the Bond novels that preceded it. Fleming's deft use of language, description, suspense, plot, and pathos give readers a slightly more vulnerable, authentic Bond than in previous novels, which became a boon to the series and ironically nudged Fleming to keep sending Bond on assignments of international intrigue for at least a few more years.
The Mission
In retaliation for his role in the death of SMERSH agents Le Chiffre and Hugo Drax, the Soviet counterintelligence organization issues a death warrant for Bond, targeting him as perhaps the most hated enemy of the Soviet state. His death is planned to coincide with a major sex scandal in order to discredit his name and reputation as well as that of MI6. SMERSH agents Kronsteen and Colonel Rosa Klebb devise a plan in which a young cipher clerk Corporal Tatiana Romanova is to falsely defect from her post in Istanbul with a Soviet decoding machine called Spektor, claiming she has fallen in love with Bond after seeing a photograph on his file, at which point Bond will be lured into complacency and assassinated.
The defection offer from Romanova is conditional on Bond collecting her from Istanbul. Though MI6 is unsure of Romanova's motive, Bond is sent to Turkey. Once there, Bond forms a comradeship with Darko Kerim, head of the British service's station in Turkey. Bond meets Romanova, and they plan their route out of Turkey with the Spektor. He and Kerim believe her story and the three board the Orient Express. Bond and Kerim quickly discover three Russian agents on the train and Kerim uses bribes and trickery to have two of them removed, but he is later found dead in his compartment with the body of the third agent.
At Trieste, Bond and Romanova meet purported fellow MI6 agent, "Captain Nash." After dinner, at which Nash has drugged Romanova, Bond wakes to find a gun pointing at him and Nash reveals himself to be the killer responsible for the death of Kerim and the third Soviet agent. Instead of killing Bond immediately, he reveals SMERSH's plan, including the detail he is to shoot Bond through the heart and that the Spektor is booby-trapped to explode upon examination. As the plan is revealed, Bond places his metal cigarette case between the pages of a magazine he holds in front of him, positioning it in front of his heart to stop the bullet. After the assassin fires, Bond pretends to be wounded, but when the killer steps over him, Bond attacks and the man is killed, allowing Bond and Romanova to escape.

Later, in Paris, after successfully delivering Romanova and the booby-trapped Spektor to his superiors, Bond meets Rosa Klebb. She is captured but manages to stab and severely wound Bond with a poisoned blade concealed in her shoe, and the novel ends with Bond fighting for breath and falling to the floor.
FAQ
What's perhaps most intriguing about From Russia with Love is the novel's final moments in which readers are left to wonder whether Bond will survive the stabbing. The ambiguity was very much intentional as Fleming was struggling during the composition of the novel as to whether or not he would continue the Bond series following the book's conclusion. While early drafts of the novel ended with Bond and Romanova enjoying a whirlwind romance, Fleming retooled the final pages in April 1956 in such a way as to leave the door open for the possibility of Bond's death. However, by early 1957, just prior to publication, Fleming's idea for a sequel titled Dr. No, which begins with Bond's recovery from the stabbing, inspired him enough to continue the series.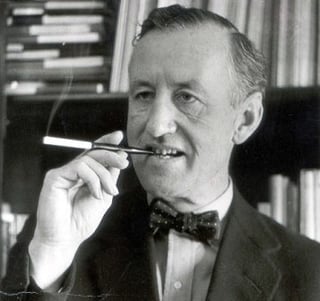 As with previous 007 novels, From Russia with Love was written principally at Fleming's Goldeneye compound in Jamaica. For his inspiration, Fleming drew from real-life newspaper clippings about a June 1955 INTERPOL conference in Istanbul, along with this preoccupation and fascination with The Orient Express. Thematically, much of the novel deals with East-West relations during the early days of the Cold War, subjects that were very much on Fleming's mind while completing the novel.
Released in the U.K. in April 1957 by Jonathan Cape and a few weeks later in the United States by Macmillian, From Russia with Love was an instant smash-hit in large part due to an article in Life Magazine in 1961 in which John F. Kennedy listed the novel as one of his top ten favorites—JFK's praise of the novel boosted sales to the point where Fleming became the most successful and popular crime writer in the U.S.
From Russia with Love was also received well by critics who applauded the more nuanced portrayal of Bond and the degree to which Fleming upended reader expectations with the novel's final moments. From Russia with Love was adapted for the big screen in 1963 and is widely-considered one of the film franchise's strongest entries due to both Sean Connery's depiction of Bond and the film's strict adherence to Fleming's novel.
Field Notes
Much like From Russia with Love's predecessor Moonraker, more copies than previous Bond novels were initially published due to popularity and demand. In addition, JFK's endorsement of the novel spurred a massive spike in sales, further flooding the market with reprintings and later editions. Release of the film adaptation also resulted in a surge of sales from 145,000 copies in 1962 to over 600,000 copies by 1964.
Though each subsequent release or reprinting of From Russia with Love is distinctive, the sheer number of available copies can make collecting first or rare editions of the novel somewhat difficult and confusing.
What primarily distinguishes first U.K. editions from later issues is the uniqueness and ornate nature of the book. The cover art for first U.K. editions was rendered by artist Richard Chopping under the direction and guidance of Fleming himself—as with many of the previous Bond novels, Fleming's concept for the cover design was interpreted and actualized by the designer as opposed to being of the designer's own creation. The cover features predominately a .38 revolver with a third of the trigger guard missing, set against a woodgrain-like background with a red rose lying beneath the pistol.
The Bond Dossier will return with Dr. No...