Upon receipt of the Nobel Prize for Literature in 1907, Rudyard Kipling was described as a "world-famous" author. Indeed, Kipling is rightly considered the author of the British Empire, expertly detailing the 19th and 20th century British imperial experience. His writing holds a significant place in the English Canon, both for its breadth as well as for its content, and limited editions of his short stories and poetry prove true treasures for the Kipling collector.
The Kipling Collector's Challenge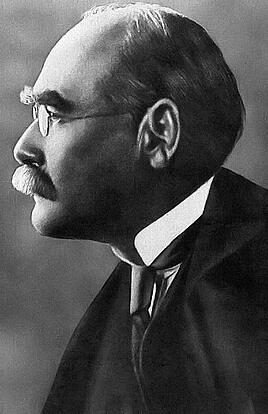 Collecting Kipling is a challenge. According to famed Kipling bibliographer, David Alan Richards, in his 1999 address to the Kipling Society, the works of Rudyard Kipling were published over the course of more than sixty years. That range of time in and of itself presents a collecting hurdle. Likewise, due to copywriter laws, or lack-thereof, many of Kipling's first editions are difficult to distinguish or altogether unknown.
Many of the first editions of Kipling's short stories and poems are found in little books or pamphlets as well as in leaflets and broadsides. And, due to the widespread dissemination of Kipling's works, the earliest publications can be found on any of six continents. Furthermore, Kipling published many writings using a pen name or even anonymously, and he withheld some of the publications to battle against copyright infringement. As Richards notes, it is almost as if the man himself was trying to make collecting his works a feat.
Why Collect Kipling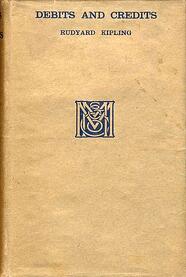 All the same, compiling a Kipling library is a worthwhile endeavor. Kipling was a literary icon in his time. He was able to write from the perspective of both the upper and lower classes. No matter where one stood by society's standards, Kipling could speak to him or her through his works. Likewise, today, the collections of his poetry and short stories resonate with a robust audience of many ages and backgrounds.
In "We and They" one of the poems included in the Debits and Credits collection (1926), Kipling poignantly asserts, "All nice people, like Us, are We/ And every one else is They:/ But if you cross over the sea,/ Instead of over the way,/ You may end by (think of it!) looking on We/ As only a sort of They!".
Although speaking to a different generation, the themes Kipling explores can readily be applied today. That facet of his writing alone makes Kipling a collector's treat.
Furthermore, to collect Kipling is to put together a library which includes a wide range of topics. Perhaps his most recognizable work is the children's stories and verses compiled in The Jungle Book. His tales of Mowgli and his jungle adventures are a far cry from the material he covers in some of his more somber war stories such as those found in Soldier Tales or from his imaginative and detailed description of India in his novel, Kim. Regardless of topic, though, Kipling always manages to engage and delight his reader.
As Richards notes, Kipling makes collectors think - and work - to accumulate a collection. To be a Kipling collector takes knowledge and perseverance. It takes a willingness to search in hidden nooks and crannies for lost or unknown editions; to practice patience in the search; to be satisfied with never owning a full library, but to keep pining for hidden gems nonetheless. To quote Kipling's famous poem If, "If you can wait and not be tired by waiting," perhaps an amazing Kipling relic may just turn up and bring the collector closer to the genius of the man himself.