His Holiness the fourteenth Dalai Lama, Tenzin Gyatso, is a Buddhist monk and spiritual leader of the Tibetan people. Born July 6, 1935 into a farming family in northeastern Tibet, Lamo Dhondup was designated as the reincarnation of the thirteenth Dalai Lama, Thubten Gyatso, when he was two years old.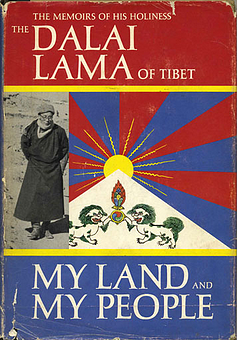 Dalai Lamas are thought to be manifestations of the Bodhisattva of Compassion. Bodhisattvas areseen as enlightened beings who have delayed their nirvana, choosing reincarnation in order to serve humanity.
The current Dalai Lama began his education when he was six years old. By the time he was 25, he had passed examination by dozens of Buddhist scholars and monks, and received with honors the Geshe Lharampa Degree, or Doctorate of Buddhist Philosophy.
In 1959, after the Chinese military occupation of Tibet, the Dalai Lama was forced into exile in India. Since the occupation, he has lived in Dharamsala, which serves as the seat of the Tibetan government-in-exile. The Chinese government has been steadfast in its refusal to grant autonomy to Tibet.
Despite the Dalai Lama's visits to the West urging leaders to support Tibetan independence, the United States does not support autonomy, still recognizing Tibet as part of China. The Dalai Lama has said he remains optimistic that the United States will reverse its stance.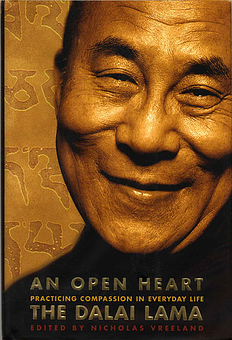 Thousands of people, both Tibetan and non-Tibetan, attend his spring teachings at the main temple in Dharamsala. His teachings typically last for 15 days, between February and March on the Buddhist calendar.
The Dalai Lama also delivers shorter teachings throughout the year, and these topics are discussedin the many books he has authored, such as The Power of Compassion, a work based on a collection of his lectures. In How to Practice the Way to a Meaningful Life, the Dalai Lama discusses ways to help readers overcome everyday hurdles caused by negative emotions and counterproductive thinking.
The Dalai Lama remains popular in the West and has received a number of honors from universities and institutions, including the 1989 Nobel Peace Prize. His Holiness has said that the Tibetan people determine who is the next reincarnation of the Dalai Lama, and it's possible they may decide the fourteenth Dalai Lama is the last, and that the institution is no longer relevant.