Haruki Murakami is one of contemporary literature's true international stars. American readers, not known for their fondness of translations, cannot get enough of the Japanese writer's work. One of his most recent books, Colorless Tsukuru Tazaki and His Years of Pilgrimage, was released in August 2014 and topped The New York Times bestseller list, selling one million copies in Japan alone. He is also immensely popular in his native Japan, and cannot jog in his suburban Tokyo neighborhood without being recognized, a distinction he has called burdensome.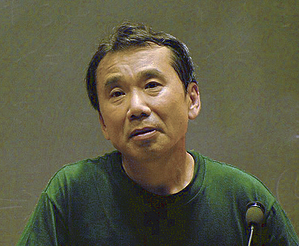 Haruki Murakami's international status heralds the twenty first century's march toward a more connected world, one in which birth has little consequence over influence, and everyone is inheritor of the multitudinous cultures that came before. Murakami's global appeal owes much to the wide range of his own tastes and talents. He has not only made many Occidental readers aware of the modern literary accomplishments of the East, he has translated English works by the likes of Raymond Carver, F. Scott Fitzgerald, and J.D. Salinger into his native tongue, sometimes providing Japanese readers with access to these works for the first time.
Murakami is greatly influenced by Western writers, and draws inspiration from authors as disparate as Franz Kafka and Kurt Vonnegut. He has two great influences, and admits his "ideal for writing fiction is to put Dostoevsky and Chandler together in one book." Today, he is a fan of the writers Kazuo Ishiguro and Cormac McCarthy. As a child, he was drawn especially to American culture, consuming whatever artifacts could find, whether jazz records, dime store paperbacks, or Hollywood movies.
Jazz music has played a significant role in Murakami's life. He ran a jazz club in Tokyo, named Peter Cat, making cocktails and serving sandwiches to customers. Music plays a central role in many of his books, such as Norwegian Wood (from the eponymous Beatles song) and Tsukuru Tazaki which draws on the work of Franz Liszt.
While he was making his living in the nightclub scene, Murakami, age 29, was suddenly struck with the urge to write a novel. It was a strange occurrence and Murakami considers it a humbling gift from the heavens, one which he is grateful he did not challenge.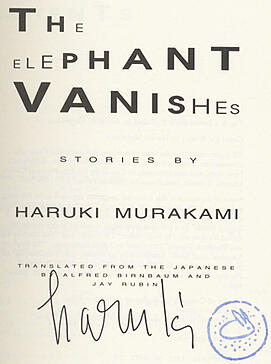 Murakami has spent much time abroad, partly as a way to escape the distracting celebrity he has acquired in his homeland. He now resides near Tokyo, but has lived around Princeton and Tufts universities (where he penned his masterwork The Wind Up Bird Chronicle), in Greece, and more recently, Hawaii.
Indebted to the likes of Raymond Chandler, the mystery genre influenced Murakami greatly. When writing as the author of a murder mystery, he claims that the desire to know the identity of the murderer is an essential driving force to his writing. On equal grounds with his readers, he continues the story in order to find out "whodunnit."
Murakami has three main translators and works closely alongside them. As an English speaker and translator himself, he knows about the rigors and importance of translation and pays attention to the craft closely. Some countries, he understands, aren't equipped to translate from the Japanese, such as Croatia and Slovenia, and thus translate his works from the English version. To ensure that his readers are presented with the closest iteration of his fiction possible, Murakami personally ensures that the English translations are as precise as possible.
Murakami's books are often published in multiple volumes in Japan for the convenience of his readers. In Japan, it is not uncommon for the average worker to spend two hours commuting, and she tends to pass this time by reading. Many Murakami books would be too large to carry in one volume so for ease of transport, his books are broken down. While he has considered the comfort of the commuter in this way, he often receives complaints from readers that the humor in his books causes them to laugh aloud in public transit, thereby embarrassing them. This, predictably, is a complaint which gives him greater pleasure than anxiety.
Murakami considers writing contemporary literature a different task than writing years ago.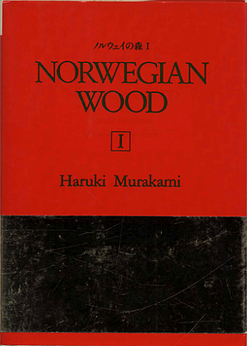 Nineteenth century readers, for example, had much more time. As members of the leisure class, they would spend three to four hours at the opera. Today, people don't have that kind of time, and the competition for it is greater, too. Movies, video games, magazines, and the internet all clamor for attention and the book has a tougher task in demanding the reader's time. Murakami is optimistic, however, in the determination of serious readers, whom he estimates make up about five percent of the population. No matter the interruption from other media, they will read. The government could ban all books, he said, and you can count on the true reader to hide out in the forest to indulge their passion.
While many say that Murakami is particularly accessible to readers around the globe, he is not interested in writing about foreigners, and refuses to cede that his works are overtly westernized. He is only interested in writing about Japan, and that will never change. Yet his relationship with Japanese readership is somewhat strained. He has an enormous following and loyal fanbase, but Japanese critics are less fond of his work. One possible reason is political. Murakami does not hide that his influence is more Western than Japanese, and on this ground he has irked some of his country's intellectual establishment.
Murakami's reputation will continue to grow as he increases his stature in the canon of world literature. Last year, the London-based betting company, Ladbrokes, gave him the highest odds for winning the Nobel Prize. The 2014 award went to Patrick Modiano, but for Murakami, a Nobel win is most likely a matter of time. When asked about the prospect of winning the greatest prize in literature, ever-humble Murakami refused to speculate: "That's a very risky topic," he said, "maybe I would be hanged from a lamppost, I don't know!"