While the Hans Christian Andersen Medal is often touted as the Nobel Prize of children's literature, the $600,000 Astrid Lindgren Memorial Award is the actual title holder for the richest prize in children's lit—and with a list of honorees that includes Maurice Sendak and Philip Pullman, it may one day grow to match the earlier prize in prestige. After all, the award—which is given "by the Swedish people to the world" to one or more international authors, illustrators, oral storytellers, or organizations each year—resembles the Nobel in its lofty aims of promoting literary idealism in its mission to promote children's access to high quality culture.
About Astrid Lindgren and Her Namesake Award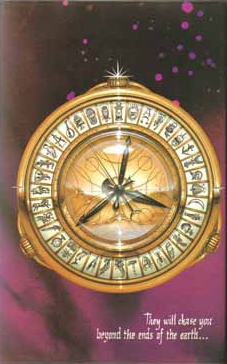 Astrid Lindgren, the Swedish children's author for whom the award is named, was herself the second recipient of the earlier Hans Christian Andersen Award for her tremendous contributions to children's literature. Though she is perhaps best known for creating Pippi Longstocking, the beloved children's icon with superhuman strength and no polite manners, Lindgren created a massive oeuvre over the course of her 94 years, including such classics as Karlsson-on-the-Roof (1955) and Mio, My Son (1954). In each of her works, her writing embodied the values that were of deep importance to her, values that the award in her honor seeks to reward: peace, democracy, humanism, and, of course, the importance of literature for giving children an understanding of the world and themselves.
Lindgren's works would ultimately be translated into more than 70 languages and sell more than 140 million copies throughout the world, making her not only one of the most read children's authors, but the 4th most translated children's author (after The Brothers Grimm, Hans Christian Andersen, and Enid Blyton) and the 18th most translated author, period. Her popularity has translated into an asteroid named in her honor (Asteroid Lindgren) and a theme park (Astrid Lindgren's World), and, following her death in 2002 at the age of 94, the ALMA, was created in her memory. Since then, 18 people and three organizations have been recognized for promoting children's and young adult literature throughout the globe.
Notable Astrid Lindgren Memorial Award Winners
In 2003, the first year of its existence the award was split between Christine Nöstlinger and Maurice Sendak (both of whom were already Hans Christian Andersen Medal-winners). Sendak's Where the Wild Things Are (1963) remains one of the best-loved classics of its genre, and its fantastic imagery has almost certainly imprinted itself on many of the young minds each successive generation since its release. The book, just one of many in an inspiring body of work, led to a considerable volume of fan mail from children, which Sendak made a point of responding to. Of one letter in particular, Sendak later recalled, "I sent him a card and I drew a picture of a Wild Thing on it. I wrote, 'Dear Jim: I loved your card.' Then I got a letter back from his mother and she said: 'Jim loved your card so much he ate it.'"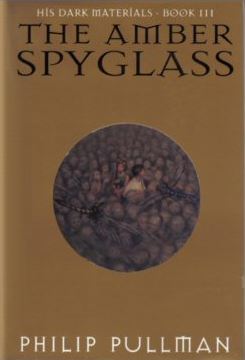 Two years later, in 2005, the award was given to acclaimed young adult author Philip Pullman, the creator of the His Dark Materials trilogy (Northern Lights (1995), The Subtle Knife (1997), The Amber Spyglass (2000)). For an award aimed at promoting children's and young adult literature that takes its task seriously and helps young people to understand the world and themselves, it's hard to imagine a more fitting author than Pullman, who famously pulled no punches when writing for younger readers.
His Dark Materials, for instance, is a moving coming of age saga that features magic, armored bears, and "dæmons" (animal shaped familiars that project the owner's personality), but it also deals seriously with theology, physics, and philosophy; in fact, much of the work concerns itself with the task of rewriting John Milton's Paradise Lost (1667). In this way, it has often been compared to the works of C. S. Lewis (another children's author with an overt interested in theology), though Pullman himself apparently despised Lewis' work, accusing it of racism and sexism.
This past March, American author Jacqueline Woodson was awarded the prize. Woodson had already won multiple Newbery Medals for four of her works (2014's Brown Girl Dreaming, 2008's After Tupac and D Foster, 2007's Feathers, and 2005's Show Way) and had been named the Library of Congress' National Ambassador for Young People's Literature. Woodson cites literary giants like James Baldwin, Nikki Giovanni, and children's book writer Virginia Hamilton as major influences, and has spent her career trying to represent communities of color in young people's literature. Though her writing has drawn specifically on her experiences growing up in South Carolina and Brooklyn, her themes are universal, tackling friendship, girlhood, class, and love with grace and wit. No doubt Astrid Lindgren would be proud.