Condition. Condition. Condition. It's something of a mantra heard from the novice rare book collector to book collecting experts and everyone in between. Perhaps just as important as whether a book is a first edition or the first of its kind—primacy—the condition of a book is crucial in helping assess its value and place in the rare book collecting universe. This is especially true when looking at modern classics such as F. Scott Fitzgerald's The Great Gatsby where the number of original copies is quite large compared with other classic American novels published just 10 or 20 years before. For example, copies of Gatsby in prime condition can significantly differ in value from copies in fair or poor condition published during the same era.
Given the importance placed on condition by collectors, it's critical to understand the key elements that define the term. What should collectors look for when considering condition? What are the prime factors that determine the condition of a given book? And how do these elements work together in both large and small ways to help collectors accurately assess the value of a certain book?
These are the questions collectors should consider when evaluating a book. With this in mind, here are just a handful of elements—both large scale and small—to keep in mind when judging a book's condition.
Dust Jackets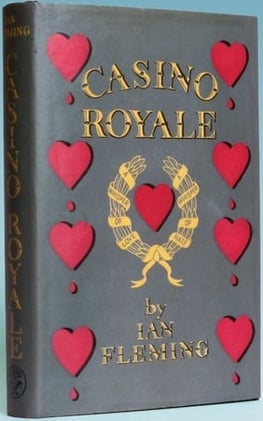 Perhaps one of the most important elements in determining a book's overall condition and thus its value is the dust jacket...even though we're never supposed to judge a book by its cover. Used primarily for protecting the book from the elements—though also a vehicle for the overall aesthetic of the book in terms of cover art, imagery, etc—the condition of the dust jacket is often a good early indicator as to the condition of the book itself. In fact, for many modern editions of classic novels, the quality of the dust jacket can account for between 80 and 90 percent of the novel's overall value. For example, copies of Ian Fleming's Casino Royale in prime condition with pristine dust jackets can fetch more than $50,000 from collectors, while copies with less than stellar jackets can be valued at just $3,000 to $4,000. Dust jackets in pristine condition should be free of rips, tears, weathering, or other significant visible damage or wear.
Bindings
Much more than simply a technique of holding a book together, the binding of a book can speak volumes to collectors about the overall condition of that book and its value in the rare book market. While there are many types of binding techniques prevalent throughout the rare book world, the critical driver in this arena is whether a book has been rebound since original publication or if significant work or repair has been done to preserve or shore-up potential binding issues. As with the collection of many cultural artifacts, an adherence to the originality and authenticity of object is key in maintaining its value. As such, books with original binding or spine work are of significantly more value than those with repairs or restorations. Though it can be difficult to decipher whether a book has been rebound or repaired, some of the most rare books in existence—particularly those from the Victorian Era—have more than likely been rebound as bookmakers believed rebinding was crucial to extending the life of the physical object.
Defects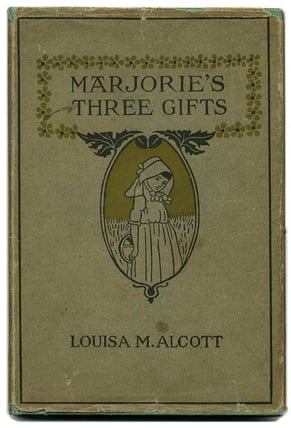 Though a little more vague than our last two elements, the appearance of defects such as blemished pages, weathered or torn pages, chipped dust jackets, or faulty/failing bindings are prime factors in determining a book's overall condition and value. Defects in determining a book's value are most commonly taken in totality—the sum of all defects weighted against attributes of the book such as whether it's a first edition, etc—though some collectors will place greater value or emphasis on certain kinds of defects rather than others. Obviously, the greater number of defects or damages directly correlates to the book's value, and collectors should pay special attention to seemingly lower-level concerns such as page stains, faded or weathered print, or deteriorating images or illustrations.
Completeness
For many collectors, this probably goes without saying, but the completeness of a book is a key driver in its overall condition. Because rare book collecting often deals with physical objects that were not necessarily thought to retain their value when they were initially created, care and consideration for completeness—no missing pages, no removed and repasted pages, etc—was not always of the highest concern. As such, collectors can often come across what would be considered rare and valuable books that suffer from a lack of completeness due to the aforementioned missing pages, lost dust jackets, failing bindings, and so on. Though some of the literary world's most rare books can transcend completeness as a concern simply by the scarcity of existing copies, collectors should weigh the completeness of an edition in nearly every instance.
While these elements are merely a primer to the concerns and considerations of condition in rare book collecting, they are a good baseline from which collectors can begin exploring the value of books and the determining factors rare book experts use in assessing a book's value. Collectors with knowledge and mastery of these elements will be well-positioned to effectively evaluate a book's value and its place in the rare book landscape.