When it comes to comedic writing, P.G. Wodehouse was one of the greats. His body of work extends from novels and short stories to Broadway musicals. Yet, his legacy chiefly relies on two series of books: "The Blandings Castle Saga" and stories about valet extraordinaire, Jeeves. Both worlds were created by Wodehouse in the 1910s, but he added to the stories for sixty years, until he passed away in 1975.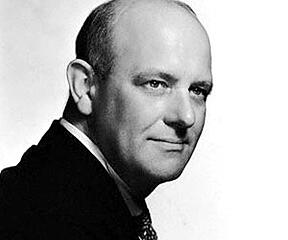 Perhaps what enabled Wodehouse to live and write so long was his characteristic light manner. Once, an interviewer called for directions to Wodehouse's Southampton home from New York City. Wodehouse laughed as if it was an impossible question, because, in fact, Wodehouse was not able tell him how to drive there. He never needed to know how to get to his own house, since he was under the thoughtful and attentive care of female relatives for much of his life. Things like errands, bills, and driving were performed by others. Wodehouse avoided the inconveniences and consequences of daily living in the latter half of his life. He not only acknowledged his comfort but embraced it as a creative strategy, saying "If you take life fairly easy, then you take a humorous view of things."
It was not as if Wodehouse's life was devoid of serious moments, Wodehouse just refused to treat them as such. As a young man, he was forced to take a job as a bank teller when his family fell into financial difficulties. Wodehouse recounted, "I never learned a thing about banking." Instead, he used his experiences to write comedy. His greatest challenge occurred when the Germans took France in 1940, where Wodehouse and his wife were living--apparently oblivious to the danger of their situation. They were put in an internment camp, first in Belgium and later in Germany. Yet again, Wodehouse's lightheartedness survived. Imprisoned in Upper Silesia, he quipped, "If this is Upper Silesia, one wonders what Lower Silesia must be like." He went on to say,"We did all sorts of things. We played cricket, that sort of thing." "Looking back on it, it wasn't at all unpleasant."
After being released, Wodehouse lived for a time in Berlin before returning to France. From Germany, Wodehouse made radio broadcasts, a move which British citizens and officials viewed as near-treasonous. Unsurprisingly, he never anticipated the negative response his radio programs would cause back home. Chief among his critics was author A. A. Milne, spurring a feud between the two writers. Unpopular in England, Wodehouse and his wife moved to America. Wodehouse spoke about the matter as if he was minimally affected. Even when the writer encountered genuine difficulties, he was able to ignore them with a nearly supernatural calmness and levity.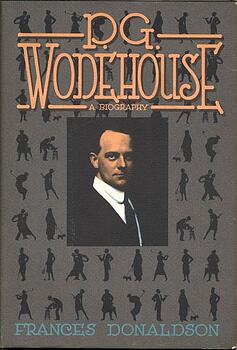 P.G. Wodehouse saw himself as the last of a dying pack of comic prose writers. Such artists, he judged in the twilight of his career, rarely caught the interest of readers. Wodehouse wrote during the zenith of his genre. Today, an author producing novels about Jeeves or Lord Emsworth would be utterly far-fetched. And while Wodehouse found success, he was always pressured to justify the merits of his work, facing constant condescension from members of the literary elite. Characteristically, he received those critics in good humor. He wasn't a serious writer, and there was no use reading him as one.
While his genre and subject may be old-fashioned, Wodehouse's prose is recognized as masterful. Admirers of his writing extend all the way from Rudyard Kipling to J.K. Rowling. However, Wodehouse found the most taxing aspect of writing was the formulation of intricate plots. While he believed that humor came from character, he thought it was essential to test characters with interesting circumstances in order to extract the most humor and enjoyment from them. While few critics appreciate plot, favoring instead character and style, devoted readers of Wodehouse regard his construction of stories as one of the cleverest in any genre.
P.G. Wodehouse's creations endure even though his genre has not withstood time. His humor, language, and ingenious plotting can teach even a seasoned writer something new about the construction of a story. Any reader interested in the evolution of English humor, or discovering novels of pure entertainment and high comedy, cannot ignore the stellar achievements of P. G. Wodehouse.