For a historic, revered publication concerned with the social and artistic footprint of arts and letters from across the globe, the mathematics behind The New York Times Book Review are fascinating.
Take the number 119, for example, which is how old the review turns this year. Publishing its first issue on Oct. 10, 1896, the literary supplement to The New York Times is the last free-standing, regularly published entity of literary criticism associated with a daily news publication.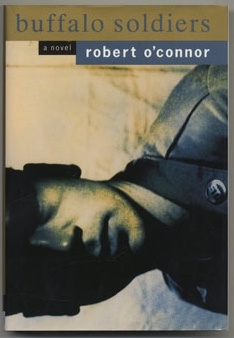 While of course best know for its reviews, the NYT Book Review has also established itself as the pinnacle of literary and political discourse in America. Its best seller lists are long-coveted symbols of critical and commercial success for any aspiring writer, and in a May 2015 interview* with CSPAN, editor Pamela Paul presented a brief glimpse at the number of features and special sections the NYT Book Review has added in recent years, which readers can only take as a sign of viability and strength in today's online media world.
With all this in mind, here are just a few of the more striking numbers that figure into the NYT Book Review's past, present and future.
2
According to a profile** conducted on the NYT Book Review by CSPAN in 2007, between 750 and 1,000 review copies of forthcoming books land on the editorial doorstep of the review each week. Of those, only about 20 or so — depending on space — are assigned for review per issue, meaning roughly just 2% of submitted books are given the green light for review. What determines whether a book gets reviewed is murky water, and in speaking with CSPAN editor Pamela Paul highlights factors such as the timeliness of a book, the uniqueness of voice and overall quality of the prose.
10

That's how many days ahead of publication each issue needs to be completed to make it to press on time. The NYT Book Review is published weekly and released on Sundays both online and in print, meaning the staff is already working to construct the next issue by the time the current one hits newsstands. Known in the industry as 'closing,' the ten day lead time on each issue often means editors are evaluating books for possible review months before they're even released or in final book-form.
16
For such a robust operation, the NYT Book Review employs roughly 16 staff members at any given time. These positions range from preview editors, who evaluate books and make recommendations on what should be reviewed, to editors of specific sections — children's books, e-books, self-help, genre fiction — to copy editors and production assistants whose job it is to make sure each issue is grammatically and contextually accurate and ready to go to print. Though they share the same physical office space in Manhattan, those employed with the NYT Book Review work exclusively with the review and rarely split time with the newspaper itself.
30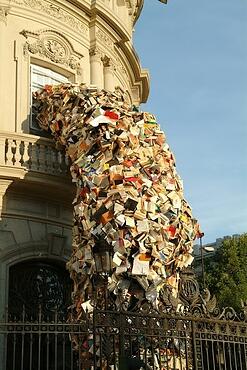 Even though the NYT Book Review has been open for business for nearly 120 years, it has not been immune to change. And one of those changes was the creation of a digital arm of the NYT Book Review in podcast form called Inside The New York Times Book Review. Running about 30 minutes in length, each episode is hosted by editor Pamela Paul and features interviews with writers, scholars, reviewers and others making headlines in the literary world. Available across a wide variety of platforms, the podcast often allows for greater analysis of the day's literary news and trends than the print publication can provide.
1.7 million
Speaking to CSPAN in 2007, then NYT Book Review editor Sam Tannenhouse believed the weekly readership for each issue hovered right near 1.7 million readers. While current editor Pamela Paul was unable to speculate about how many readers the NYT Book Review has in 2015, she does cite improvements to the NYT website and the proliferation of online readership as reasons to believe the NYT Book Review's audience is as strong as its ever been.
Taking into account the weekly podcast and availability across a myriad of digital platforms, it's not hard to see why the NYT Book Review is still the gold-standard in literary criticism more than 100 years on.
*For more of CSPAN's interview with Pamela Paul, click here.
**For the full video of the profile CSPAN conducted on the NYT Book Review, click here.