"Give me your tired, your poor, your huddled masses yearning to breathe free, the wretched refuse of your teeming shore. Send these, the homeless, tempest-tossed to me, I lift my lamp beside the golden door!" ~ The New Colossus
These words have greeted thousands upon thousands of immigrants throughout the course of history, immigrants who often brought no more than the clothes on their backs, a few suitcases, and a story waiting to be told.
These stories have the power not only to define an individual's past, but determine the course of a nation's future. Stories give us a sense of stability when everything turns upside down, and provide insights into a life that may otherwise have quietly passed through the world, unknown. Though there are too many incredible storytellers to incorporate into one short post, here is a list of four great American immigrant writers to get you started on your journey around the world—all without leaving your favorite chair.
Khaled Hosseini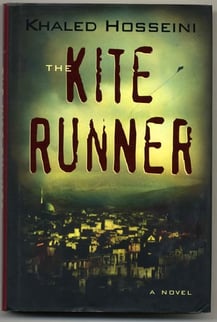 Born in Kabul, Afghanistan in 1965, Khaled Hosseini and his family immigrated to the United States for political asylum in 1980. Hosseini attended high school, college, and medical school in California, graduating with his medical degree in 1993. While practicing medicine, Hosseini began writing. His first book, The Kite Runner was published in 2003, and became an instant bestseller. It is the deeply moving story of a young boy growing up in Afghanistan, and the contrast between life before and after the invasion of Russia. Other popular titles by Khaled Hosseini include A Thousand Splendid Suns and And The Mountains Echoed.
Isabel Allende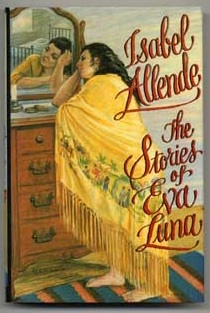 Isabel Allende was born in Lima, Peru in 1942 to Chilean parents. After a lot of moving around throughout her childhood and young adult years, Allende became an American citizen in 1993. She is the author of several books, including The Infinite Plan, Of Love and Shadows, Eva Luna, Zorro, and Paula.
Amy Tan
Amy Tan was born in the United States only a few years after her parents immigrated from China. Growing up in a mix of cultures, Amy Tan wove elements of her roots and her wings into brilliant novels. Author of The Joy Luck Club, The Bonesetter's Daughter, The Kitchen God's Wife, The Hundred Secret Senses, and Opposite of Fate, her books are an inspiration for all walks of life.
Azar Nafisi
Azar Nafisi was born in Iran in 1955, but moved to the United States in 1997. She is the author of Reading Lolita in Tehran, Things I've Been Silent About, and The Republic of Imagination. In addition to her work as an award-winning author, Nafisi is a professor of Literature.