"There is no such thing as a moral or an immoral book. Books are well written, or badly written. That is all." —Oscar Wilde
At the outset, the proceedings that led to Oscar Wilde's imprisonment for sodomy read much like his plays. Four days after the successful London premier of Wilde's The Importance of Being Earnest (1895), arguably the absolute pinnacle of 19th century comedic farce, John Douglas, the 9th Marquess of Queensberry (creator of a set of eponymous, wildly circulated boxing rules), left a calling card at Wilde's club. It read: "For Oscar Wilde, posing as somdomite" [sic].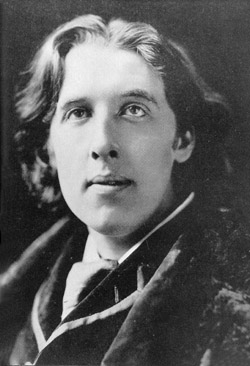 John Douglas was the father of Lord Alfred Douglas, a young man with whom Wilde was having an affair. Though the elder Douglas had already cut his son off in light of the relationship (which he continued to suspect despite the pair's denials), he became so incensed that he planned to disrupt the opening night performance of Wilde's play. When that failed, he resorted to the calling card.
That a member of the peerage devised such a scheme in order to end Wilde and Lord Alfred's affair, rather than, say, going to the authorities, suggests that the seemingly off-the-wall schemes of characters like Wilde's own Algernon Moncrieff (or perhaps P.G. Wodehouse's Bertie Wooster) may have had more a basis in 19th and early 20th century British life than one typically imagines. And, to Douglas' dubious credit, his scheme did succeed. Rather than a broken engagement or a re-secured inheritance, however, Douglas' plot landed Wilde a two year hard labor sentence.
Against the urging of his friend George Bernard Shaw, Wilde sued Douglas for libel, asserting that his calling card amounted to a public accusation. For a while, the trial proceeded in a typically Wildean fashion. The acclaimed poet and playwright took the stand and attempted to make a mockery of Douglas' allegation, offering Douglas' attorney (who was attempting, for starters, to discredit Wilde on the 'perverse' nature of his art) little more than his patented wit and repartee.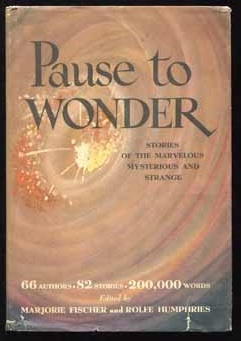 When asked if a letter written to his lover was an 'ordinary letter' Wilde retorted, "Certainly not…it was a beautiful letter." When asked if the letter was ordinary "apart from art," Wilde responded, "I cannot answer any questions apart from Art."
Though Wilde was obviously adept at playing up the grand spectacle of the trial, his wit may have ultimately done him in. When asked whether or not he had kissed a particular young man, Wilde denied it vigorously, adding that the fellow in question was "a peculiarly plain boy." His retort was considered to be quite damning, and Douglas was cleared of libel.
In the coming months, Wilde would be tried twice for gross indecency. He was ultimately sentenced to two years of hard labor at Reading Gaol. Within a short span, the farcical spirit of Wilde's predicament had turned tragic. Though he did produce some writing while in prison--De Profundis (partially published in 1905) and The Ballad of Reading Gaol (1898)--the sentence took a significant toll on his physical and mental health, arguably leading to his death in 1900 and cementing the tragic turn that these events ultimately took.
Looking at Wilde's life and work, we see that the literary divide between comedy and tragedy can sometimes blind us to how quickly one can turn into the other.