Born Betty Perske on September 16, 1924, Lauren Bacall spent her childhood wanting to be a dancer before deciding to pursue acting. After high school, she studied at the American Academy of Dramatic Arts in New York where she participated in several off-Broadway productions. She started working in modeling after graduating, which led to the start of her film career when director Howard Hawks' wife saw Bacall's picture on the March 1943 cover of Harper's Bazaar and arranged a screen test.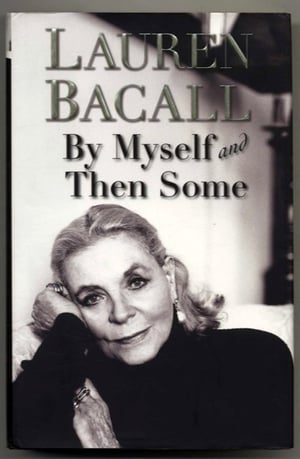 At the screen test, Hawks suggested Bacall use a lower voice, a feature that became a defining feature of her career. The screen test resulted in Bacall being cast at the age of 19 as Marie Browning in To Have and Have Not (1944) opposite Humphrey Bogart.
Film Career
Bacall's first film with Bogart led to a professional and personal relationship beloved by the public. They married in 1945 and continued on to make five films together. Throughout her career she starred opposite other famous actors, including Gary Cooper, Kirk Douglas, Doris Day, Marilyn Monroe, and Betty Gable.
After Bogart's death in 1957, Bacall appeared in two more films before moving to New York and taking a five-year break from film. Her time focusing on stage performances led to her winning two Tony Awards for Best Actress in a Musical.
Returning to film in Sex and the Single Girl (1964), Bacall continued to star in motion pictures during the late 1960s and 1970s. During this time, she starred in hits like Murder on the Orient Express (1974).
After starring in The Fan (1981), Bacall took another break from film to work on stage productions, this time for seven years. Her 1988 return in Mr. North marked a resurgence in her career. In 1997, she was nominated for Best Supporting Actress, which she lost to Juliette Binoche. Bacall continued to create films, but her deteriorating health limited her work before her death on August 12, 2014.
Books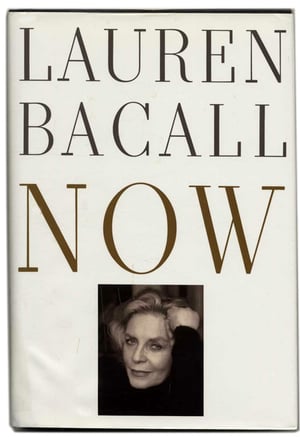 In 1978, Bacall published her autobiography By Myself. The book explores her career, both Hollywood and Broadway, and her personal life, including her marriages to Humphrey Bogart and Jason Robards and brief engagement to Frank Sinatra.
Bacall's second book, Now, was published in 1994. It discusses her career and experiences being a woman in Hollywood and growing older in a spotlight.
By Myself and Then Some, Bacall's third book published in 2005, is a continuation of By Myself. She examines her career after the publication of By Myself and her personal relationships with her children, friends, and Bogart.
References:
Jackson, Denny. Lauren Bacall: Biography. (n.d.). Retrieved July 24, 2019, here.
Klausner, Kim. Lauren Bacall. (Feb. 27, 2009). Retrieved July 24, 2018, here.
Lauren Bacall Fast Facts. (July 2, 2019). Retrieved July 24, 2019, here.