"Lord, I loathe that woman so! She is an idiot—an absolute idiot—and does not know it ... and her husband, the sincerest man that walks...tied for life to this vacant hellion, this clothes-rack, this twaddling, blethering, driveling blatherskite!"
-Mark Twain, referring to Thomas Bailey Aldrich's wife, Lillian
To be called "the sincerest man that walks" by Mark Twain, one of the fathers of American fiction and whose contributions still loom after more than a century and a half, is certainly a rare honor. You have to imagine, however, that New England-born poet, novelist, travel writer, and editor Thomas Bailey Aldrich would have preferred the compliment couched in slightly less venomous language. Indeed, given only that quotation, you would have gleaned very little about a writer whose influence has outlived his name recognition.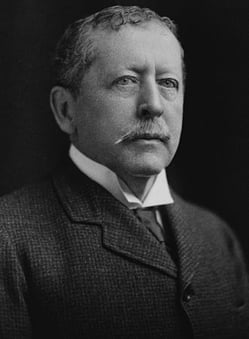 Having given up his aspirations of attending Harvard after his father's death in 1849, young Thomas Bailey Aldrich was quick to immerse himself in the literate, literary world of which he would become a staple. He moved to New York at age 16 and became a frequent contributor to a number of newspapers and periodicals. Simultaneously, he began to try his hand as a poet, carving out a place for himself in a bohemian New York poetry world that found him rubbing elbows with Walt Whitman and Edmund Clarence Steadman. Aldrich went on to produce a considerable body of light verse over his half-century career, during which time he also served as a correspondent in the Civil War and an editor at Atlantic Monthly (among other periodicals), where he helped develop the iconic magazine to the level of prestige it still enjoys to this day and where he was eventually forced to resign for refusing to publish Woodrow Wilson and Daniel Colt Gilman (friends of magazine's publisher).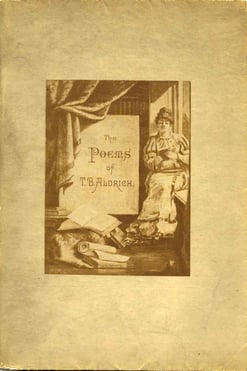 Amid all of this, Aldrich published a semi-autobiographical novel about his childhood in New Orleans, The Story of a Bad Body (1870). While it was not met with a red hot reception in its time and has not exactly remained a mainstay of the canon, it does have the distinction of being the ur-text of bad boy literature. Not only was Aldrich's novel one of the first realistic depictions of childhood in American literature, it helped to inspire a host of other novels by such authors as William Dean Howells and Booth Tarkington that depict misbehaving male children as the protagonists (rather than antagonists) of lifelike stories. This genre is most notable for having given rise to Mark Twain's The Adventures of Tom Sawyer (1876), which holds the distinction of not just being one of the best regarded works of bad boy fiction but of being one of the best regarded works in all of American letters.
While modern readers can and certainly should read Aldrich's novel for its seminal nature, it may prove less inviting to contemporary audiences than his poetry, which was frequently clever and closely observed. Take, for example his poem "Before the Rain":
We knew it would rain, for all the morn
A spirit on slender ropes of mist
Was lowering its golden buckets down
Into the vapory amethyst.
Of marshes and swamps and dismal fens--
Scooping the dew that lay in the flowers,
Dipping the jewels out of the sea,
To sprinkle them over the land in showers.
We knew it would rain, for the poplars showed
The white of their leaves, the amber grain
Shrunk in the wind--and the lightning now
Is tangled in tremulous skeins of rain!
The writer who once described himself as 'Boston-plated' rather than 'real Boston' displays a certain New England transcendental quality. His poems may not have been his most impactful writings, but it's possible that they remain his best.