Fantasy books hold a special place in literature. Their world-building provides insight into authors' imaginations and exposes readers to new, unique cultures and worlds. In a time where fantasy is running rampant, it can be difficult to find novels outside of the sometimes static popular motifs. German author Cornelia Funke writes some of the best children's and young adult fantasy series. In her work, she combines well loved fantasy tropes and creatures and elements from classic fairy tales into new, colorful worlds for readers to enjoy.
Here are three of Cornelia Funke's best series.
Inkworld series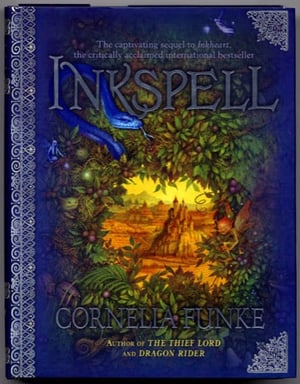 The first book in the series, Inkheart, was first published in 2003. It follows Meggie and her father Mortimer or "Mo" after an evil ruler, Capricorn, travels from the book they are reading, Inkheart, into their world. After Mo is kidnapped and taken into the book's world, Inkworld, Meggie and her Aunt Elinor must go on an adventure into the book to save him and learn to harness the magic only Meggie can use to right what was released from her book.
Inkspell, the second book in the series published in 2005, begins a year after the events of Inkheart. Meggie is unable to forget her adventure into Inkworld and the characters she met. Dustfinger, a character who was not returned to the book, finally finds a way back to his world, leaving his apprentice Farid behind. Desperate to find Dustfinger, Farid seeks Meggie's help to enter the book, starting another adventure for her Inkworld.
The final book in the series, Inkdeath, first published in 2007, follows Meggie and Farid as they seek to reverse Dustfinger's death. Inkworld is ruled by the immortal Adderhead, leaving Inkworld and her characters in chaos outside of the author's, Fenoglio's, control. After Mo makes a deal with Death in hopes of preventing eternal winter, the family must work together to prevent Inkworld from falling to ruin and help Fenoglio regain control of his story.
Dragon Rider series
Published in 1997, the first book of the series, Dragon Rider, follows Firedrake, a young dragon living outside of London, as he seeks to find a new home after he learns that humans are planning to destroy his and the other dragons' home. He is told of a legendary refuge, the Rim of Heaven, where the dragons would find safety. Along the way, he and his companion, a forest brownie named Sorrel, save Ben, a human orphan. The three must escape dangers on their journey, including the Golden One whose mission is to destroy all dragons, and learn of the importance of Dragon Riders in their mission.
The second book, The Griffin's Feather, was first published in 2016. Ben and Firedrake now live far apart, seeing each other infrequently. When news reaches Ben and his guardians, the Greenblooms, of the discovery of the last Pegasus, they must set out to save his three eggs. To do so, they must find a griffin's feather for the eggs to be placed under. Since griffins are dragons' mortal enemies, Ben promises not to tell Firedrake of their mission, despite needing his help before the adventure is complete.
Mirrorworld series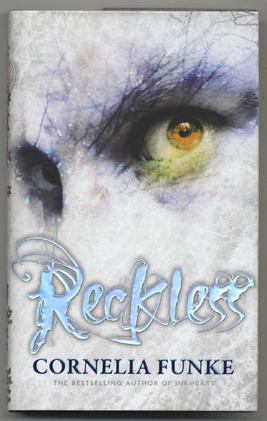 Reckless, the first book in the series, was first published in 2010. Jacob Restless finds a portal to a hidden world through the mirror in his father's study, a world he calls MirrorWorld. Over the years he travels through the mirror and becomes known for finding enchanted items and secrets, making many allies and enemies along the way. When his brother Will follows him and is infected with a curse, Jacob and his allies must find a cure and return Will to his human form.
The second book in the series, Fearless, was published in 2012. It follows Jacob Restless as he tries to find a cure to the Fairy curse he took on to save his brother. After fruitless searching, his year is almost complete, leaving him without hope. When he learns of one last mythical item, a crossbow, that could save him, he and Fox must fight against time and treasure hunters to find the crossbow and prevent Jacob's death.
The Golden Yarn, the third book in the series, first published in 2015, follows Jacob as he continues to use the portal to enter MirrorWorld. After breaking the fairy's curse, Jacob continues his work finding enchanted artifacts and secrets. When his two worlds begin to be connected, Jacob, Will, and Fox go on a journey to discover why and stop the person causing the collision.
The fourth book of the series, Kitsune, is secluded for publication in October of 2020. The final book of the pentalogy has yet to be named or scheduled for publication.