For students, faculty members, and scholars across the globe, the papers of Nobel Prize-winning novelist Toni Morrison are now open at the Princeton University Library. Morrison won the Pulitzer Prize in 1988 for her novel Beloved (1987), and she was awarded the Nobel Prize in Literature in 1993. Morrison taught at a number of colleges and universities during her career, including at Howard University, Bard College, and Rutgers University. From 1989 until 2006, Morrison taught at Princeton University as the Robert F. Goheen Professor in the Humanities. Since 2014, Princeton has owned the writer's collected papers, and archivists have been working to organize and catalogue them. Now, if you're interested in exploring drafts of Morrison's eleven novels, along with other significant materials, the Manuscripts Division of the Department of Rare Books and Special Collections at Princeton has what you're looking for.
Origins of the Toni Morrison Papers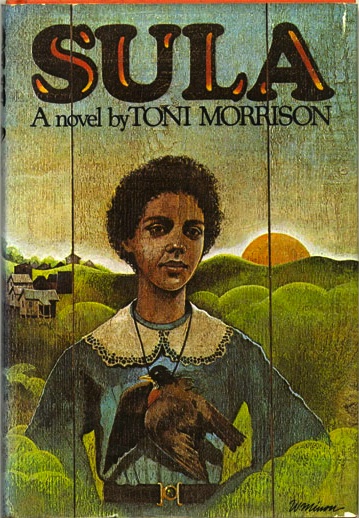 The Toni Morrison Papers have only been open to researchers for a short time. In June of this year, a news release from Princeton University* announced that students, faculty, and scholars would be able to access the papers that have been in the library's collection since 2014. Why has it taken so long to get the papers ready for others to view? As the news release explains, the papers were drawn from a wide variety of locations over the last twenty years or so. Over the several months in which the university has been in possession of the papers, the Manuscripts Division at Princeton's Department of Rare Books and Special Collections has been organizing, describing, and cataloguing the materials. Some of the materials are also in the process of being digitized, and researchers will also have access to those digital files.
Given that Morrison's home was destroyed by a fire in 1993, we're lucky that any of this collection exists. While some of her original manuscripts were lost, an article in The New York Times** detailing the fire explained that the disaster "gutted a Hudson River home owned by the Nobel Prize-winning author Toni Morrison, but a portion of her original manuscripts and other papers in a basement study were not badly damaged."
Morrison's Drafts, Handwritten Notes, Lectures, and Other Materials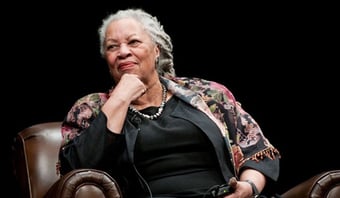 What does this archive contain? Most significantly, perhaps, the papers contain Morrison's draft notes, manuscripts, and proofs for her novels, including The Bluest Eye (1970), Sula (1973), Song of Solomon (1977), Tar Baby (1981), Beloved (1987), Jazz (1992), Paradise (1997), Love (2003), A Mercy (2008), Home (2012), and God Help the Child (2015). A majority of Morrison's novels were handwritten as drafts on yellow legal pads with No. 2 pencils.
As the news release makes clear, the papers contain significant information about Morrison's writing process that is not revealed from her novels alone: "Morrison's early handwritten drafts on yellow notepads are most often very different from the published book in wording and organization. They often contain deleted passages and sections." In addition to book drafts, the papers also contain manuscripts and proofs for unpublished texts, such as the Nobel Prize winner's unpublished play Dreaming Emmett (1985).
If you have a research interest in Morrison, we recommend contacting Princeton's Department of Rare Books and Special Collections to learn more about visiting the papers. In the meantime, you should visit a bookseller to seek out a first or signed edition of one of Morrison's novels for your collection.
*Read the full news release here. **Read the full article here.