School's out for summer, and days are brimming with possible adventures. Every kid longs to make their summer months memorable. Whether or not there are exciting vacations or summer homes in store for the young ones in your life, these children's books will take them on some wild rides.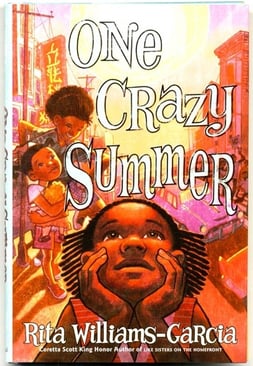 1.) One Crazy Summer by Rita Williams-Garcia: It's the summer of 1968 in Oakland, California, and eleven-year-old Delphine shows up on the doorstep of her estranged mother with her two younger sisters. Quickly finding themselves in the midst of the Black Panther movement, the girls must come to terms with their family and their world. Their story continues in P.S. Be Eleven and Gone Crazy in Alabama.
2.) Holes by Louis Sachar: This 1999 Newbery winner is the quintessential weird and funny summer camp adventure. Can Stanley Yelnats reverse his bad family luck during his time digging holes in the sand at Camp Green Lake? Read and find out!
3.) The Evolution of Calpurnia Tate by Jacqueline Kelly: Being a young girl in 1899 Texas means wearing uncomfortable clothes and being stuck indoors. However, when she discovers a shared interest in the natural world with her grandfather, Calpurnia's mind and heart come alive.
4.) Inkheart by Cornelia Funke: Every summer needs a little magic. Meggie loves her father Mo, a traveling book binder. What she doesn't know is that book characters become real when he reads. When a long-forgotten character tracks them down, Meggie and Mo are swept up in a perilous and breathless adventure.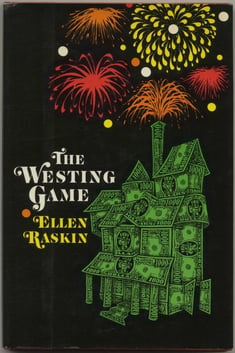 5.) The Westing Game by Ellen Raskin: The reading of eccentric millionaire Samuel W. Westing's last will and testament brings together sixteen people who are paired up and given unique clues. No one quite knows what's going on, but this intricate puzzle mystery will have any reader glued to their seat.
6.) Walk Two Moons by Sharon Creech: Thirteen-year-old Sal sets off across the country with her grandparents to look for her mother, who has not returned from a trip to Idaho. On the way, Sal weaves them a story about her friend Phoebe, which entwines with her own in ways she only begins to understand. This book does take a serious turn; recommended for ages 11 and up.
7.) Dead End in Norvelt by Jack Gantos: Jack's summer plans are ruined when his parents ground him "for life." Then his mother gets him a most unusual job – writing obituaries for the founders of their town. In this semi-autobiographical novel, Gantos mixes the past, the present, and the bizarre realities of life for a very entertaining read.
8.) The Oz books by L. Frank Baum: If you think you know Oz from the movie starring Judy Garland, guess again! Baum wrote a total of 14 books in the series. Join Dorothy and her companions as they travel through a land of cold-hearted vegetable people, search for the stolen princess Ozma, face off against powerful enemies, and much more.
9.) The Spiderwick Chronicles by Tony Diterlizzi and Holly Black: Mallory, Jared, and Simon Grace find a mysterious book when they move with their mother into their aunt's old house: Arthur Spiderwick's Field Guide to the Fantastical World Around You. Goblins, trolls, elves, dwarves – all very real and all want to cause trouble for the Grace children.
10.) The Penderwicks by Jeanne Birdsall: Not to be confused with Mr. Spiderwick (above), the four Penderwick sisters have to make the most of their summer stay at a cottage on the grounds of the Arundel estate. They befriend the owner's son, Jeffrey, but seem to constantly ruin the plans of Jeffrey's stern mother. Can the girls have adventures yet still make a good impression?