On December 30, 1816, Percy Bysshe Shelley and Mary Wollenstonecraft Godwin were wed. The two had already run away together in July, 1814, but they couldn't get married because..Percy was already married. Once his wife died, he and Mary tied the knot almost immediately. Though Shelley had been heir to a wealthy relative's estate, he'd been banished from Oxford after refusing to admit authorship of a controversial essay. Thus he and his wife spent most of their time in Europe, dodging creditors.
Though the Shelleys are likely one of the most famous literary power couples, they certainly aren't the only ones! Which of these authorial couples is your favorite?
Elizabeth Barrett Browning & Robert Browning
Elizabeth Barrett was reluctant to allow a relationship with Robert Browning to blossom. When he began writing bold letters of admiration, Barrett initially rebuffed him. She had suffered unrequited love herself, bitterly recording in her diary the difference between her regard for Greek scholar HS Boyd and his lack thereof for her. Browning slowly gained her trust, courting her via correspondence. He eventually won her over. Though she did little work in the years immediately after their marriage, she regained some health and found her husband to be a helpful critic. The couple also traveled together, giving her new material. Their relationship proved uncharacteristically harmonious, as compared to those of other authorial couples.
George Sand & Alfred de Musset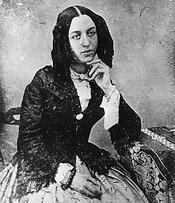 George Sand made quite a name for herself with both her unconventional wardrobe (pants!) and her exceptional authorial talent. She and poet Alfred de Musset shared an editor, and the two found each other sitting together at his dinner party in 1833. Sand had previously intimated that she found de Musset too much of a "dandy," but her encounter with him changed her mind. Soon, de Musset was writing Sand incredibly tender letters. The following year they went to Venice together. Sand got ill, and rather than comforting his lover, de Musset used the opportunity to cavort with courtesans. Shortly thereafter, de Musset grew ill. Sand called in Dr. Pagello to attend to de Musset--and became Pagello's lover. Thus this hot and heavy affair ended with a thinly veiled literary showdown: de Musset wrote The Confession of a Child of a Century, which painted Sand in a highly unfavorable light. But Sand returned the favor with Elle et lui.
Ernest Hemingway & Martha Gellhorn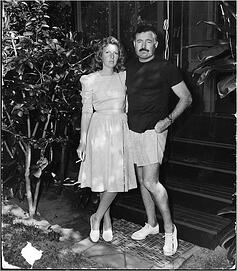 Sometimes love strikes in unexpected places. Such was the case for Martha Gellhorn and Ernest Hemingway, who met for the first time at Hemingway's Sloppy Joe's bar in Key West. Gellhorn had just published The Trouble I've Seen, an eyewitness account of Americans' struggles during the Great Depression. Hemingway was already famous--and married. Several months later, the pair found themselves in Spain to cover the civil war. Following a torrid affair, Hemingway divorced his wife and married Gellhorn. But Gellhorn's career as a journalist wore on their relationship. Gellhorn, who famously said she refused to be a "footnote in someone else's life," wouldn't give up journalism for Hemingway, and the couple were divorced in 1945.
Anais Nin & Henry Miller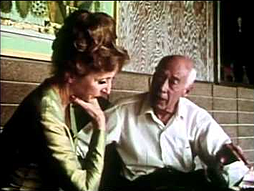 Believe it or not, the free spirited Anais Nin was married to a banker! Hugh Guiler proved pretty tolerant, because he put up with Nin's torrid love affair with Henry Miller. The two met at Nin's home when a mutual friend invited him along for lunch. Soon Nin, Miller, and Miller's wife were involved in a messy love triangle. The relationship lasted, and Nin famously recorded the details of their romance in her diaries. Their letters to one another are also quite racy.
F Scott Fitzgerald & Zelda Sayre
This literary power couple spent the 1920's cashing in on Fitzgerald's celebrity, and soon were known for leaving scandal in their wake. Though Sayre was the more obscure author, Fitzgerald can thank her for some of his literary masterpieces; after all, he did steal passages from her journal to put into his own novels. Sayre later wrote the semi-autobiographical novel Save Me the Waltz, which Fitzgerald didn't appreciate; it included very personal details about their relationship and represented him in a less-than-stellar light. Yet he responded in kind two years later with Tender Is the Night.
Sylvia Plath & Ted Hughes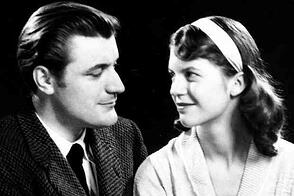 On February 25, 1956, Ted Hughes and Sylvia Plath met for the first time at a party. They fell in love at first sight and got married only four months later. The couple moved to Boston, and Plath took classes with Robert Lowell, whose technique and criticism profoundly impacted Plath's poetry. The couple returned to England in 1959. The following year, Plath published Colossus and enjoyed favorable reviews. But in 1962, Plath learned that Hughes was having an affair. Soon, he moved in with his lover,and Plath found herself alone with two small children. She struggled to escape her depression through writing, composing some of her best works in the ensuing year. But it wasn't enough; Plath committed suicide in 1963. Hughes edited several volumes of Plath's poetry after her death, including Ariel (1965) and the Pulitzer prize-winning Collected Poems (1981). Hughes would never gain the same literary attention as Plath, though most critics agree that he's just as talented. His art, unfortunately, was often overshadowed by his personal life; his mistress committed suicide several years after Plath did.
Jean-Paul Sartre & Simone de Beauvoir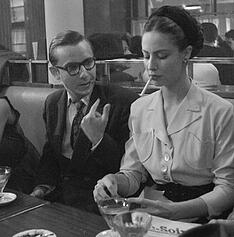 Jean-Paul Sartre's fondness for seducing women was no secret, and nor was his legendary relationship with Simone de Beauvoir. The pair met in Paris in 1929, when they were both preparing for the agregation, the national exam for a place in the French school system. Sartre was 24 and woefully unattractive. Only five feet tall, he wore oversize clothes and didn't pay much attention to personal hygiene. De Beauvoir, on the other hand, was 21 and a stylish young woman. She also had a boyfriend, while Sartre was engaged. He broke off the engagement, but de Beauvoir and Sartre decided that their own relationship didn't require marriage. Instead the two had an open relationship, telling each other about all their affairs. Though they eventually stopped sleeping with each other and de Beauvoir even had long-term relationships with other men, the two maintained an incredible bond that lasted 51 years.