Victor Canning was a prolific writer who would surely be as famous as Ian Fleming if he had managed to write a little less. Certainly in the 1950s he was better known than Fleming in Britain and the United States. If only President Kennedy had picked up a copy of Panthers' Moon rather than From Russia with Love, Canning might enjoy a greater legacy today.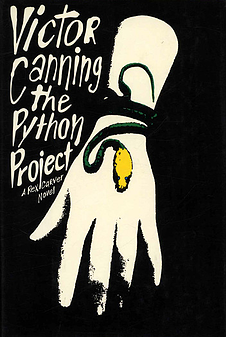 In effect Canning was three different writers. From 1934 to 1940, while he was in his twenties, he wrote gentle rustic comedies, the first of which, Mr. Finchley Discovers his England, was a runaway best seller. Then he took six years away from his typewriter to see off Mussolini, ending up as a major in the British army in Italy.
In 1947, inspired by his friend Eric Ambler, Canning set about writing conventional thrillers set in exotic locations. His wife and daughters apparently enjoyed shopping in Paris and he had to write a lot to pay the bills: books, short stories, and screenplays. He was sometimes described as a writer of spy thrillers, but only two of his books had any real espionage content: Panthers' Moon in which two panthers being transported from Italy to a circus in Paris are carrying microfilm in their collars, and A Forest of Eyes, set in Tito's Yugoslavia. He wrote four books in a series about an irreverent and lively private eye called Rex Carver, of which the third, The Python Project, is much the best. Eight of these books were filmed, including The Golden Salamander starring Trevor Howard and Anouk Aimée.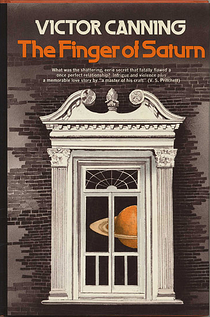 Then in 1967 he fell in love with the wife of a neighbor and walked out on his family. Bad for domestic harmony, good for literature. The books he wrote from then to his death in 1986 were the ones he had wanted to write but had not had time for before, still generally within the thriller genre but with interesting moral dilemmas, convincing characters, and crisply readable cliché-free writing. These books include: The Rainbird Pattern which was filmed by Alfred Hitchcock as Family Plot; The Finger of Saturn in which a husband investigates why his wife vanished two years before and has now returned with complete amnesia; Birdcage which begins with an astonishing sequence of a nun attempting to drown herself; and The Runaways, following the parallel stories of a boy on the run from the police and a cheetah that has escaped from a wildlife park, which is one of the best books for teenagers since Treasure Island.
Of Canning's sixty-one books, about half would not be missed. But the others, in particular almost everything he published between 1971 and 1980, are not just among the best thrillers of the century but could claim a place among any list of best novels. V. S. Pritchett called him "a master of his craft" and the Reader's Digest said he was "one of the finest six thriller writers in the world." I suppose that implies that they ranked him as number six, though I have no idea who the other five were. In any case, they were not wrong, and it is a shame that he has dropped out of our consciousness.