When you're making plans to visit a special collections library, you're likely aiming to spend at least a couple of days in the archives, exploring the collection. And if you're interested in rare books, when you visit a city, you might plan to delve into the rare book archives in that place. When you're visiting New York City, there are certainly more than a handful of rare book options to meet your needs. From archives to museums to bookshops to book fairs, there's almost no limit to what New York's rare book scene has to offer. Yet today, we want to focus on a niche area of collection and research interest: zines in the city. If you're planning to travel to New York at any point in the near future and you're even the slightest bit fascinated by underground and punk DIY culture, you should investigate the zine archives and collections throughout the city. We're going to make it easy for you by giving you a head start in this article.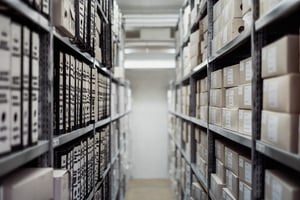 What's a Zine?
So what's a zine and why should you be interested? According to the University of Texas Libraries, "zines can be difficult to define," but that should only pique your interest. It's pronounced "zEEn," not "zEYEn," and the Oxford English Dictionary says the word is a shortened form of "fanzine." When presses and technological advances began allowing for duplication in the 1920s, some fanzines emerged among fans of silent cinema, focusing on Hollywood and international silent film stars. Since the advent of duplicating technology, zines have become an inexpensive way for activists, cultural critics, and anyone excluded from or marginalized by dominant publishing houses or information sources. Zines can allow their makers to reclaim agency.
Zines are self-published, and there are no rules to them. In the 1960s, zines played an important role in the Civil Rights movement in the U.S. and in transcontinental anti-colonial resistance work. In the 1970s, zines became linked to punk music in the U.S. and the U.K., and by the 1990s, the idea of zines and feminist punk became almost synonymous with Riot Grrrl and bands like Bikini Kill. Zines can come in almost any shape or size, and as the New York Public Library underscores, they are self-made and self-distributed, offering a way to form community.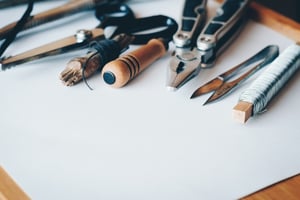 University and Library Zine Collections in New York
If you're interested in zines and you're traveling to New York, you should do some preliminary research into the university and library archives of zines in the city. A variety of universities in New York City maintain zine collections, and we'll give you some more information about them.
First, the City University of New York (CUNY) system has a number of zine collections, including the Lehman College Zine Library, the Brooklyn College Library, and the Queens College Archives. At Lehman College, the Leonard Lief Library Zine Collection has a specific focus: The "unique perspective on the diversity, culture, and social fabric of the Bronx." This zine library includes zines made by students connected to the college, as well as a variety of other zines connected to life in the Bronx. According to the library's finding aid, the collection also focuses on "zines by people of color or that consider issues of diversity, race, culture, and identity." The library maintains two copies of each zine it owns—one for circulation and one that resides in Special Collections. Given that the Lehman College zine collection is tied to the Bronx, you might not be surprised to learn that the Brooklyn College Library's zine collection has a specific focus on objects "created within or about the borough of Brooklyn." The Queens College Archives also maintains a zine collection with objects dating from 1980-2014.
Beyond the CUNY system, the Barnard College Zine Library has an incredible collection of more than 4,000 zines. This zine library is centered around zines "created by women (cis- and transgender), with an emphasis on zines by women of color." This library hosts the annual NYC Feminist Zinefest, as well as the Brown Paper Zine Fair. Also in Manhattan, the New York Public Library houses a collection of zines in the DeWitt Wallace Periodical Room. If you head downtown from Barnard, New York University (NYU) also has a collection of zines in the Fales Library Special Collections, and maintains an archive of riot grrrl zines. If you head down into Brooklyn, you can stop by Pratt Institute, which holds a collection of artist zines.
Zine Collections in New York Community Spaces
Beyond university and library archives, there are a variety of community spaces in New York City that also house zine collections. For example, the DITKO! Zine Library is housed at Silent Barn, which is an event space in Bushwick. You can make an appointment to check out the zines, and you can also purchase some of them online. The Lesbian Herstory Archives also houses a small collection of zines. You can find the archives near Prospect Park in Brooklyn.
ABC No Rio, a self-described "center for art and activism on New York's Lower East Side," houses a collection of about 13,000 zines in total. This punk arts center began in 1979, eventually moved into a permanent location on Rivington Street, and is now planning a new "environmentally friendly" structure, according to The New York Times. The board members for ABC No Rio define it as a space that "includes punks who embrace the do-it-yourself ethos, express positive outrage, and reject corporate commercialism."
Of course, these are just zine archives where you can look at zines. New York City has a variety of places to buy zines for your collection, too.