Memoir? Science fiction? Fantasy? Sure, these genres of writing present their own unique challenges. But ask any number of writers about the most troublesome and potentially problematic genre and you'll hear the same response time and time again: biography.
Setting about the task of capturing the life and essence of an individual in a few hundred pages is daunting, especially the more complicated, convoluted, and complex the subject. Biographers are often faced with a number of difficult decisions in terms of what events and moments are crucial to the biography, and those that can be discarded in service of painting a compelling and accurate portrait.
While the bar for success remains high for biographies in today's literary landscape, especially given the ease with which people can recount their own personal stories through blogs and social media, there are a number of examples (both classic and contemporary) of biographies that not only serve as guideposts for the genre, but also were instrumental in helping redefine our expectations when we sit down with a biography.
Here are five examples that masterfully walk the biography tightrope.
A Moveable Feast by Ernest Hemingway
Published in 1964 on the heels of Hemingway's suicide, A Moveable Feast blurs the line between personal memoir and biography. Collected and published by Hemingway's ex-wife, the book consists of Hemingway's diary entries, notes, and ruminations from his time living in France as an ex-patriot in the 1920s. Hemingway's notes provide insight into his early literary preoccupations, anxieties, and concerns, and offer readers a glimpse at one of the most diverse and vibrant art scenes of the 20th Century. The book also devotes a considerable amount of time to Hemingway's meetings and interactions with some of American's most renowned writers, including Ezra Pound, F. Scott Fitzgerald, and Ford Madox Ford, and how those writers came to influence Hemingway's writings and worldview.
Hurricane: The Miraculous Journey of Rubin Carter by James S. Hirsch
First immortalized in the Bob Dylan song "Hurricane," the story of former middleweight boxer Ruben 'Hurricane' Carter was one of the first fulcrums of judicial discrimination based on race that captivated the nation at-large. Carter and his friend John Artis were arrested in the summer of 1966 for the alleged murder of three white men outside a New Jersey bar. Both men were convicted of the crime, and Carter served nearly 20 years in prison before his release. Hirsch, a New York Times reporter, works to push through the commonly-known details of the case to create a revealing portrait of Carter as a worldly, complex individual, with more to him than the bombastic bravado for which he was so well-known. Published in 2000, the book was also quite prescient in its discussion of today's headline stories, such as racial discrimination, judicial discourse, divisive politics, and community engagement.
Steve Jobs by Walter Issacson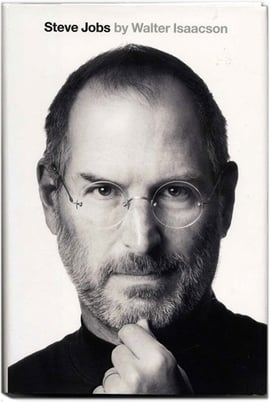 How do you tell the story of a man who literally changed the world? A man who completely re-engineered the way we communicate, work, and experience entertainment? That was the uphill battle author Walter Issacson faced in his 2011 best-selling biography of Apple's Steve Jobs. The book, a voluminous effort at roughly 650 pages, was the result of more than two years of research, including more than 40 interviews with those who knew Jobs best. Issacson, a former executive at CNN and Time Magazine, manages to make one of the most dynamic and revolutionary minds of the modern age digestible for the average reader. His mountain of research and interviews give readers an unprecedented look into Jobs' personal and professional life, blemishes and all, creating a wholly honest and intricate portrayal of a man who was revered as much as he was despised.
The Life of Samuel Johnson by James Boswell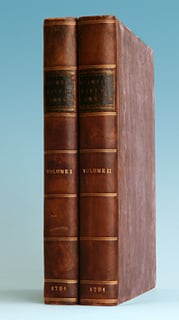 Renowned by scholars as the godfather of the modern biography, Boswell's The Life of Samuel Johnson was published in 1791 and immediately turned the literary world on its ear. Johnson, one of the most prolific writers and thinkers of his time, was also known as a crank—a cantankerous, opaque figure that Boswell spent a little less than a year with before Johnson's death and the publication of the book. What makes the book so remarkable—as well as a point of contention among literary scholars—is Boswell's ability to capture Johnson so brilliantly without access to interviews or research. Much of the book is drawn directly from conversations Boswell had with Johnson, and at times passages read more like literal transcriptions rather than a composed narrative. While critics argue Boswell took a number of liberties with the facts and figures of Johnson's life, the majority rule is Boswell crafted an intimate portrait of a complex, flawed man that reads more like an in-depth conversation than a composed narrative.
Naked at the Feast by Lynn Hanley
If you don't know Josephine Baker, you probably should, and Hanley's 1995 biography of Baker is a fascinating look at one of the most fascinating women of Paris in the 1920s. An American-born French dancer, singer, and actress, Baker was the first black woman to star in a major film—1934's Zouzou—and was known widely throughout the French art scene of as one of the most raucous and outspoken women of her day. Primarily known for her outlandish costumes and rambunctious behavior while gallivanting about town with the likes of Hemingway, Picasso and others, Baker was also a Civil Rights advocate and staunch resister of the German occupation of France during World War II. Hanley's biography does a commendable job of pushing past Baker's mythos to uncover a woman of deep principles and intellect. The book, much like the subject, is rowdy and vivacious on one hand and introspective and complex on the other, and makes for an entertaining and informative reading experience.
So there you have it: five, must-read biographies covering both a vast field of subjects and styles. We've also written before about Elizabeth Gaskell's The Life of Charolette Brontë and its remarkable influence. What other biographies would you add to this list?