The City on a Hill. The Cradle of Liberty. Beantown.
No matter how you refer to it, there's no doubting Boston's place in the landscape of American culture and history. A city defined by its revolutionary spirit, ferocious attachment to its sports teams, and stock of hearty, stiff-lipped citizens, Boston has also served as a launching pad and home for some of the world's finest literary minds.
Perhaps it's the city's storied attachment and contentious relationship with England during the 18th and 19th centuries. Perhaps it's the city's proximity to the Atlantic and the ease with which people from all points across the world can arrive at the city's shore with ambition to write their own version of the American Dream.
Perhaps it's something wholly intangible, a mere essence permeating the city and those who inhabit it, but Boston's literary linage and pedigree may be one of the most striking in American arts and letters. Sure, other cities like New York and Chicago have birthed some of the most well-regarded and loved writers in the canon, but with roots so deeply seeded in the evolution of the country, it should come as no surprise the wealth of literary talent the city has produced.
Ralph Waldo Emerson (1803-1882)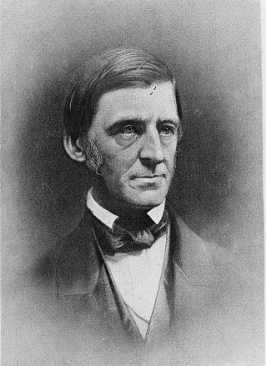 An essayist, poet, and sought-after lecturer, Emerson was born and spent most of his life in and around the Boston area. The father of the Transcendentalist movement, Emerson rose to literary prominence for his philosophical ruminations on individuality, freedom, and the connection between the soul and the surrounding natural world. His most famous works include the essays Self-Reliance, Experience, and The Over-Soul, all of which were collected in the volumes Essays: First Series, and Essays: Second Series, published in 1841 and 1844 respectively. Emerson's writings were heavily influenced by his Boston childhood and adolescence, and Emerson was also influenced by other area Transcendentalist writers and thinkers like Henry David Thoreau.
Louisa May Alcott (1832-1888)
If there's one writer who drew most directly on her life in Boston, it would have to be Alcott, whose novel Little Women (1868) was both a critical and commercial smash. In fact, it's still one of the more highly-regarded and bestselling children's novels today. The novel centers on the heroine Jo's childhood, maturation, and relationship with her three sisters set against the backdrop of a simple country life in Concord. Alcott based the novel's protagonist on herself, though unlike Jo, Alcott never married, remaining single until her death at age 55 due to chronic physical and mental health issues. Unlike other writers, Alcott remained in the Boston area her entire life.
Dr. Seuss (1904-1991)
Born Theodor Seuss Geisel, children's book author Dr. Seuss adopted his now infamous pen name in the 1920s as a student at Dartmouth College. Seuss left Boston in 1927 for the University of Oxford following his graduation from Dartmouth, but returned just a few years later to begin his career as an illustrator and cartoonist for a number of popular general interest magazines, including Vanity Fair and Life. His first nationally-published cartoon appeared in a July 1927 issue of The Saturday Evening Post and garnered enough acclaim for Seuss to move to New York City where he soon began work on the earliest drafts of some of his most famous children's books which have sold more than 600 million copies worldwide and have been translated into 20 languages.
Jack Kerouac (1922-1969)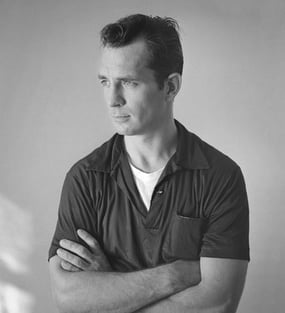 Most often associated with San Francisco and The Beat Generation, Kerouac's ascension to literary stardom actually began in Lowell just outside of Boston, where he attended school and was a renowned high school athlete and football star. His nomadic existence for which he would become famous can somewhat be attributed to several family moves around Lowell as a child, instances Kerouac would later characterize as somewhat traumatic and influential on his writings and worldview. After turning down several athletic scholarships to Boston College, Notre Dame, and Columbia University, Kerouac moved to New York City in the late 1940s to begin work on his debut novel, The Town and the City (1950), which chronicled the story of Peter Martin, a teenage football phenom struggling with identity and his place in the world in the fictional town of Galloway, which is based on Kerouac's experiences in Lowell.
Tom Perotta (1961—)
Though born in Garwood, New Jersey, writer Tom Perotta spent his entire childhood in the Boston suburb of Belmont, where much of his work is set—several of his short stories also take place in fictional New England towns that function as amalgamations of both Garwood and Belmont. Perotta, who also is an acclaimed screenwriter, is the author of the cult novel Election (1998), which was later adapted into an Academy Award-nominated film. Perotta's most recent novel, The Leftovers (2011), is a post-apocalyptic, dystopian glimpse into the future where a large portion of the population suddenly vanishes, and it has recently been adapted for the small screen by HBO. The show has just begun its second season.