When one reads Henry David Thoreau's Walden (1854)—which finds Thoreau hosting frequent visitors in a cabin beside a tourist-infested lake—it's easy to imagine that the author might not be well-suited to real, honest-to-goodness solitude. When one reads Annie Dillard, by contrast, it's hard to imagine her enjoying anything but solitude. While Dillard—who gained significant acclaim as a writer of fiction and creative non-fiction pursuant to the publication of such works as The Writing Life (1989) and Pilgrim at Tinker Creek (1974)—essentially reprises Thoreau's mission of transcendent solitude in nature with the latter book of nonfiction, her unique and fiery prose imbues all that she sees with fleeting snatches of the divine. This ability has gained her a surprising epithet ('One of the foremost horror writers of the 20th century') and, less surprisingly, a devoted readership.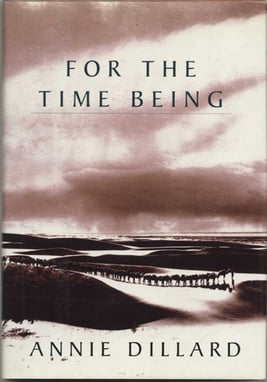 Dillard was born in Pittsburgh in 1945, where she attended Presbyterian church services. Though she would eventually leave the congregation based on alleged 'hypocrisy' within the church (prompting a minister to gift her a volume of C.S. Lewis' lectures), the search for God continued to fascinate her. She attended Hollins University as an undergraduate and a master's student, where she wrote a thesis paper on "the central image and focal point for Thoreau's narrative movement between heaven and earth" in Walden. Following her academic career, Dillard married and began her writing and publishing career, ultimately leading to more than ten books (and counting), not to mention numerous awards and nomination.
Though Annie Dillard's biography seems to lack the obvious drama of many twentieth century American writers (see: F. Scott Fitzgerald, Hunter S. Thompson, etc.), that seems to be by design. By Dillard's own account, she no longer gives public readings or answers mail. She is distrustful of Wikipedia and other sources of (mis)information on the internet, and only has a website of her own to try to combat instances of falsities about her life and work. In her own words, "The way to learn about a writer is to read the text. Or texts."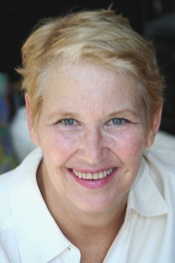 Indeed, when we look at the work of Fitzgerald or, say, Hemingway, we find that we have a unique window into the man himself, not least of all because so much of This Side of Paradise (1920) and The Sun Also Rises (1926) was drawn from real life. But what do we learn about Annie Dillard when we look at her work?
First, we see a prose writer with a darkly theological bent that evokes Flannery O'Connor or Marilynne Robinson, but perhaps more importantly we see someone who is searching. Not just for God, but for the kind of connection that only exists in writing. By deploying such a keen eye in conveying the harsh beauty of nature, she affords a rare sort of head start to readers seeking the almost grim transcendence at work in her mind. Anyone who has written to Annie Dillard in the last few years in hopes of getting a response is likely to be disappointed. That outcome is far less likely if one simply opens one of her books.
Image source.