Born on September 12, 1943, Phillip Michael Ondaatje is best known for his novel, The English Patient. Winner of the 1992 Man Booker Prize and multiple Academy Awards, the book established Ondaatje as one of Canada's most important contemporary writers and one of the country's biggest cultural exports.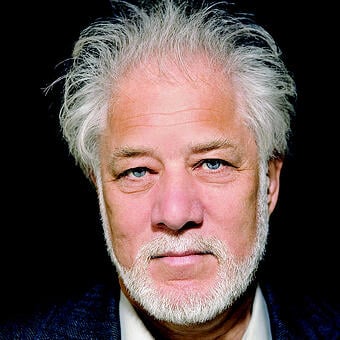 While Ondaatje is a Canadian citizen, he is also profoundly Sri Lankan. Ondaatje was born in Colombo, Sri Lanka as the son of a dancer and a plantation manager. His father's alcoholism resulted in an ugly separation between his parents. Subsequently, in 1954, Ondaatje emigrated to England with his mother and siblings. Ondaatje's mother supported her children by working in hotels but in post war England, the family was nearly destitute.
Despite their financial difficulties, Ondaatje's mother was determined that Ondaatje attend what she called a "real school, with a real education:" Dulwich College. Ondaatje excelled in school, and the sort of double life it forced on him: everything from school customs to games was different from the world he had known. Following the completion of school, he emigrated to Canada in 1942 to follow his brother Christopher.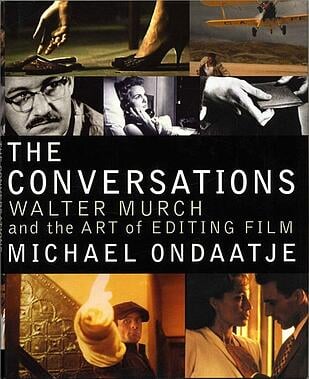 At Bishop's University in Quebec, he finally found his passion: writing. His teacher, Arthur Motyer, was an important mentor who encouraged Ondaatje to pursue his talent. He began to write poetry. His first collection, The Dainty Monsters (1967), was quickly followed by The Man With Seven Toes. Afterwards, he suddenly found within himself a "curious desire to write prose." Coming Through Slaughter, In the Skin of a Lion, and The English Patient, were all written, published, and well-received throughout the 1970s, 1980s, and 1990s.
More recently, Ondaatje has focused on non-fiction. In 2002, he published The Conversations: Walter Murch and the Art of Film Editing to enthusiastic reviews. Over the course of a year, Ondaatje and Murch - Oscar-winning film and sound editor of The Godfather, Apocalypse Now, and The English Patient - discussed the creative process and finding hidden themes in art.
Ondaatje bridged fiction and non-fiction with his 2011 semi-autobiographical novel, The Cat's Table. He claimed that the work might never have been written if not for his children's prodding questions about his childhood. A coming-of-age story, the novel is set on a passenger ship in the 1950s where an eleven-year-old boy travels from Sri Lanka to England. It received superb reviews; among them, The New York Times wrote, "Reading Michael Ondaatje's mesmerizing new novel, 'The Cat's Table,' is like being guided, just as surely and just as magically, through the author's lustrous visions."