Wilhelm Grimm, the younger of the famous Grimm Brothers, was born on February 24, 1786 in Hanau, Germany. From his earliest days until his death he and his elder brother Jacob Grimm would remain the dearest of friends. They were in fact only two of the nine children that Phillip and Dorthea Grimm had between the years of 1783 and 1795, but they grew up sharing a bed and shared all their belongings throughout their lives.
After their father's death in 1798, Jacob and Wilhelm moved to Kassel, their mother's home city, to live with an aunt and to enter secondary school. It is perhaps this forced separation from their family at thirteen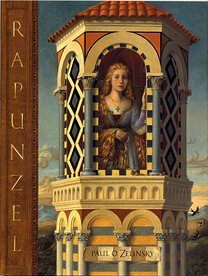 and fourteen years old that led the brothers to become so dependent on one another. Following secondary school, the Grimm brothers would go on to the University of Marburg where they would become interested in German folk poetry, while they followed in their father's footsteps studying law.
In 1806, following the success of their friends Clemens Brentano and Achim von Arnim, in publishing a collection of folk songs, the brothers embarked on a mission to gather popular tales from the people so they could be kept and remembered across the generations. Despite both Wilhelm and Jacob's return to Kassel to work as librarians to support their younger siblings following the death of their mother in 1808, the brothers continued their efforts to collect their tales. In 1812, the first volume of their work was published: Kinder – und Hausmärchen or Household and Nursery Tales.
The second volume was published in 1814. Additional editions of the volumes were released over the years, including new stories and illustrations. The number of stories attributed to the Brothers Grimm was well over 500. Favorite tales like Cinderella, Rapunzel, and The Little Mermaid all come to us courtesy of the Brothers Grimm.
In 1825, Wilhelm Grimm married Henriette Dorothea Wild, who is said to have been the source of many of the brothers' tales. Though Wilhelm and Henriette went on to have four children, Jacob continued to live and work with Wilhelm both on their folktales and in the library in Kassel and eventually as librarians and professors at the University of Gottingen.
From 1837 to 1841, the brothers joined five of their colleagues to form what was known as the Gottingen Seven to protest the King of Hanover's excesses and what they viewed as his violation of the constitution. As a result the brothers and their compatriots were fired from their positions by the King.
Wilhelm and Jacob moved to Berlin to finish their careers at the University of Berlin, where Jacob would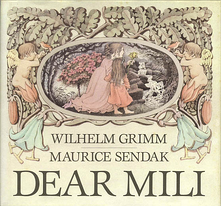 pursue some of his own passions and the pair would begin work on a German dictionary. Unfortunately Wilhelm would die in December of 1859 before completing the letter "D."
Of interesting note, a relatively new story by Wilhelm Grimm was discovered in 1983, over a century after his death. Dear Mili, was a story that was originally contained in a letter that Wilhelm wrote to a little girl in 1816. In 1988, the story translated by Ralph Manheim and illustrated by Maurice Sendak. This edition has proven a beloved addition to both folklore and children's literature.