As a hardened millennial, I am well-versed in the first-world problems of modern life. I've been reduced to drinking lattés made with soy milk when my preferred dairy-substitute of almond milk is unavailable. I have made the arduous journey into the gas station when the pay at the pump feature is out of order. I've accidentally put clothes that are labeled "lay flat to dry" in the dryer and been left with a pile of sweaters that look like they belong to a Chihuahua. Faced with such difficulties in 2016, I am hard pressed to imagine what daily life must have been like on the frontier for early Americans. Other than the narrative provided from my American Girl Doll, Kirsten, and the first-hand experience of dying from dysentery while playing the board game "Oregon Trail," I do not have much information on the pioneer life―but I love to learn. If you're like me, a dry history book probably isn't your favorite genre to curl up with at the end of the day. Instead, consider reading one of these seven pioneer novels by Willa Cather to get a glimpse of life before Netflix.
1. O Pioneers! (1913)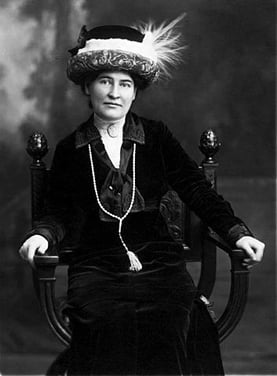 One of the most highly praised Willa Cather books, O Pioneers! is the story of a heroine devoted to conquering the empty Nebraska land. Written with a feminist edge and rich with complexity, it is sure to please.
2. The Song of the Lark (1915)
Slightly more autobiographical in nature, The Song of The Lark is about a woman who dreams of leaving the expansive west in search of a life filled with art, music, and a metropolitan opera house.
3. My Ántonia (1918)
Providing a different perspective on frontier life in America, My Ántonia is about a collection of immigrants working to build a new life in Nebraska without losing their past.
4. A Lost Lady (1923)
Talking place in the western town of Sweet Water, A Lost Lady is the story of a married couple living on the edge of the transcontinental railroad.
5. Death Comes for the Archbishop (1927)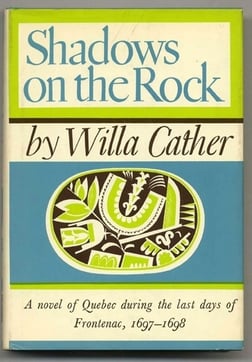 Chronicling the experience of a Catholic bishop and a priest who are trying to build a diocese in New Mexico territory, Death Comes for the Archbishop puts a unique spin on establishing a new life.
6. Shadows on the Rock (1931)
Set in Quebec, Shadows on the Rock tells the tale of a year in the life of two French colonists―a father and his daughter.
7. Sapphira and the Slave Girl (1940)
Though not strictly a pioneer novel, Sapphira and the Slave Girl shows another side of U.S. history. It is the story of a white woman who grows jealous of a beautiful slave named Nancy, and makes life increasingly difficult and dangerous for her. Sapphira and the Slave Girl is a story of jealousy that then transforms into a story of courage as Nancy begins her journey with the underground railroad.