A Washington Post reviewer declared William Boyd's Solo the "boldest departure of the James Bond series." When Boyd took up the mantle of the James Bond legacy, he used the privilege to reinterpret the character of 007.
A New Take on Classic Bond Novels
In 2008, at the James Bond centennial, the Ian Fleming estate announced a new series of stand-alone James Bond novels. Each would be penned by a hand selected author. First came Sebastian Faulks, who wrote Devil May Care. Faulks decided to pick up where Fleming had left off with Bond's adventures, placing the world's favorite spy in the summer of 1967. Jeffrey Deaver, however, followed up by placing Bond in the present day in Carte Blanche. Deaver's tale takes Bond from London to Dubai and finally to South Africa.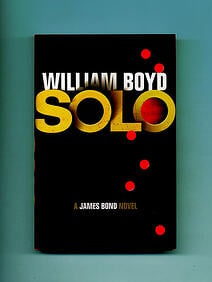 Like his predecessors, Boyd incorporates the classic elements of the 007 novel: fast cars, fascinating gadgets, and beautiful women. He maintains that traditional framework. But he also makes it his own. In an interview with NPR, Boyd said, "I know what the Bond novels deliver, but what's interesting, in a way, is to deliver it--or see it delivered through the filter of my eyes, of William Boyd, rather than Ian Fleming." For example, Boyd plays with the implications that Bond isn't really the quintessential English gentleman everyone imagines: he's actually half Scottish and half Swiss.
Thus in Solo, Boyd places Bond back in the late 1960's, facing a civil war in the fictional west African country of Zanzarin--but only after he celebrates his 45th birthday. Boyd's Bond is painfully aware of his own mortality, and he also shows more moral awareness than 007 fans are used to seeing from their hero. Bond observes the inhumanity of the conflict around him and reacts with uncharacteristic emotion.
A Personal Connection
That empathy may come from Boyd's own history; he was born in Accra, Ghana and spent his early childhood in Ghana and Nigeria. Though he went on to university first in Nice, then in Glasgow, and finally at Oxford, Boyd has always remained deeply interested in the issues of Africa. Boyd drew on his own background for both his first two novels, A Good Man in Africa (1981) and An Ice-Cream War (1982).
Boyd had also been connected with the James Bond phenomenon in the past. Ian Fleming was a character in his novel Any Human Heart (2006). An accomplished screenwriter, Boyd has worked with Bond actors Sean Connery, Pierce Brosnan, and Daniel Craig. This previous interest in Ian Fleming and James Bond certainly made him an ideal candidate to write his own James Bond novel.
Boyd, too, had expressed love of a good intrigue. In 1998, he published Nat Tate: An American Artist 1929-1960. The book explored the paintings and tragic life of supposed artist Nat Tate, a New York-based abstract expressionist. The book was launched at an incredibly lavish party. The event included readings by David Bowie and remembrances from prominent members of the art community--all of whom were in on Boyd's hoax. Tate was a figment of Boyd's imagination, a revelation that caused quite a furor when it came to light.
An Accomplished Author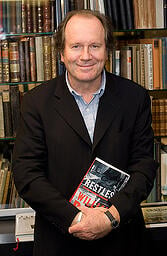 Though Boyd isn't as well known as Kingsley Amis or a few of the other Bond writers, he is nevertheless an accomplished author in his own right. A Good Man in Africa won the Whitbread Book Award and the Somerset Maugham Award in 1981. An Ice-Cream War earned the John Llewellyn Rhys Prize and was nominated for the Man Booker Prize for Fiction in 1982. Twenty years later, Any Human Heart was long-listed for the Man Booker. And Restless (2006) won the Novel Award for the 2006 Costa Book Awards.

Meanwhile Boyd has an extensive list of credits as a screenwriter for both television and theater. He adapted two Anton Chekov stories to create the play Longing, which debuted in early 2013. Boyd noted that he had been a theater critic at the University of Glasgow in the 1970's, so writing a play was finally "getting the monkey off [his] back."