Literature of the American South continues to evolve with the times, beginning with the rich antebellum years and gradually morphing into the post-Civil War era. The 1930s saw another incredible outburst of literature with greats such as William Faulkner, Tennessee Williams, and Margaret Mitchell's Gone with the Wind.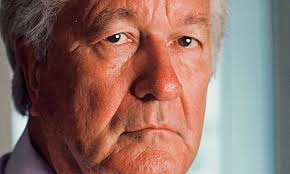 The period following the Second World War, leading into contemporary Southern literature presented us with more classics yet, introducing us to Harper Lee, Truman Capote, and later Cormac McCarthy. While all of these authors and novels may not have been written in the southern United States, they all maintain a common focus on the importance of family, religion, and social class.
In addition to these magnificent writers, Southern literature would be forever changed with the works of William Styron, born June 11, 1925, in Newport News, Virginia—which unmistakably formed the setting for various novels. Styron's father worked in a shipyard and his mother died of breast cancer when Styron was still a young boy. Styron entered a rebellious stage, which resulted in his moving from school to school.
Somehow Styron eventually landed at Duke University. While working towards his Bachelors of Arts, he enlisted in the Marine Corps and began writing short stories for the university magazine. Upon graduation, Styron moved to New York City and began working as an editor at McGraw-Hill publishers. At age 26, he published his first novel, Lie Down in Darkness (1951), a story written through a series of flashbacks about the Loftis' dysfunctional and unfortunate family. The novel was heavily inspired by one of Styron's greatest influences, William Faulkner. Styron received a great amount of recognition for his novel, including the Rome Prize, an American award issued every year to 15 emerging artists and 15 well developed scholars.
Darkness was soon followed by The Long March (1957), Set This House on Fire (1960), and one of his most famous and controversial works, The Confessions of Nat Turner in 1967. This novel, a historical fiction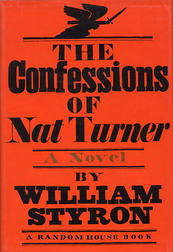 piece, is based on the true events of black slave Nat Turner and the slave rebellion he led in 1831. Styron's book encompassed various elements of Southern literature, including slavery and race, social class, and religion, all of which would generate criticism—as would Styron's portrayal of Nat Turner.
Just as many authors do, Styron took an artistic liberty in writing his novel, loosely basing the story on Nat Turner's true confessions depicted by his court-appointed lawyer. While some artists see the beauty in Styron's imagination and perception, others are ultimately horrified by his skewed version of an otherwise, accurately documented life. Despite Confession's controversy, Styron was awarded the Pulitzer Prize in 1968 and his novel continues to be considered one of the greatest contemporary novels.
William Styron's next great work, Sophie's Choice, would not be published for another ten years. This too, is considered to be one of the greatest novels of the twentieth century and won the National Book Award for Fiction in 1980. It was subsequently made into a movie starring Meryl Streep and Kevin Kline, in addition to making the phrase "Sophie's choice" an idiom in popular culture.
Styron would continue to publish essays and write novels until his death on November 1, 2006. His contribution to arts in both perception and understanding will continue to be admired for many generations after his passing.