Which novels and works of poetry might fall into the broad category of war literature? Should we look only to fiction that depicts combat and its aftermath? Or is this category of literature sufficiently wide-ranging that it can also comprise texts written during and about wartime more generally? Regardless of how you answer these questions, you might realize that the novels and short-story collections commonly classified as literature about war have one thing in common: they're often written by male writers. Yet not all works of this genre—not by a long shot—are written by male writers. Why has this been a category so dominated by men when many women are in fact writing novels, short stories, poetry collections, and dramatic works that could and should be discussed as important texts of war literature?
Changing the Gendered Face of War Literature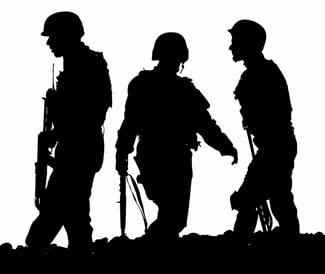 In March 2014, novelist Cara Hoffman wrote an op-ed* in The New York Times that contended the general canon of war literature has excluded women despite the continuing presence of women:
"Women have served in the American military in some capacity for 400 years. They've deployed alongside men as soldiers in three wars, and since the 1990s, a significant number of them are training, fighting, and returning from combat. But stories about female veterans are nearly absent from our culture. It's not that their stories are poorly told. It's that their stories are simply not told in our literature, film, and popular culture."
Some women novelists and critics, however, disagreed with Hoffman's positions. For instance, in an article** in the LA Review of Books, author Kayla Williams, "a former sergeant and Arabic linguist in a Military Intelligence company of the 101st Airborne Division," disagreed. She cited a list of combat novels and memoirs written by women that have found U.S. publishers and some success in the American marketplace. Which side should you come down on? We'll let you decide for yourself, but we'll give you a short list of works written by women to help you as you think through some of the questions we've posed.
Virginia Woolf's Mrs. Dalloway (1925)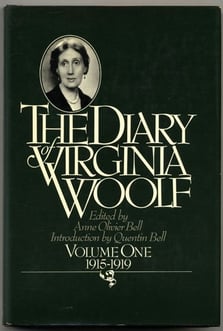 Sure, it's nearly 100 years old at this point, but Virginia Woolf's novel Mrs. Dalloway (1925) is one of the first modern works of fiction that addresses the aftermath of World War I. Through the character of Septimus, Woolf depicts the impact of shellshock, now called post-traumatic stress disorder (PTSD) upon veterans, and asks her reader to question the legitimacy of wartime violence.
Chimamanda Ngozi Adichie's Half of a Yellow Sun (2007)
Jumping ahead nearly a century, Chimamanda Ngozi Adichie's Half of a Yellow Sun (2007) introduces readers to the Biafran War. Also known as the Nigerian Civil War, this violent conflict lasted from 1967-1970 yet remains in the contemporary memory of many Nigerians as ethnic divides between Igbo and Hausa reemerge.
Helen Benedict's Sand Queen (2011)
A book review*** in the Boston Globe described Helen Benedict's novel as "The Things They Carried for women in Iraq." The plot of the text revolves around a 19-year-old American woman who enlists in the U.S. Army prior to 9/11 who is deployed to Iraq in 2003, and an Iraqi medical student who has fled her Baghdad home only to be detained.
Cara Hoffman's Be Safe I Love You: A Novel (2014)
Not entirely unlike Virginia Woolf's Mrs. Dalloway, Cara Hoffman's novel explores the effects of war on a veteran who has returned home from conflict and struggles immensely with PTSD. Yet in Hoffman's book, the returning soldier is a woman who served in Iraq.
Sara Nović's Girl at War: A Novel (2015)
While this is the most recent book in our admittedly short list—we could have included many, many more texts by women that could be included in the category of war literature—this novel takes us back to the Yugoslav wars in the early 1990s. In the plot, a young Croatian girl is thrust into the violence affecting her hometown of Zagreb. These memories come back to haunt her a decade later as she makes a new life in New York.
What works do you imagine when you think about war and women writers? We recommend exploring a few of the novels we've mentioned here, as well as others you've read or heard about, to help make this literary genre a more inclusive one.
*Read Cara Hoffman's complete op-ed here. **Read Kayla Williams' article here. ***Read the book review in the Boston Globe here.