You could argue the Pacific Northwest is a region with something of an identity crisis. On the one hand, it can be tough country: vast expanses of high desert; rugged, mountainous terrain; rocky coastlines; and unpredictable weather. But then on the other hand, the Pacific Northwest (PNW) is home to some of the most concentrated hipster and millennial-driven enclaves in the country. Cities like Portland and Seattle are famous for their artisanal coffee, farmers markets, fine food and beverage, and progressive attitudes toward culture and politics. If great writing is born out of conflict, of competing ideas or worldviews, then it makes perfect sense why the PNW boasts a vibrant and diverse literary tradition.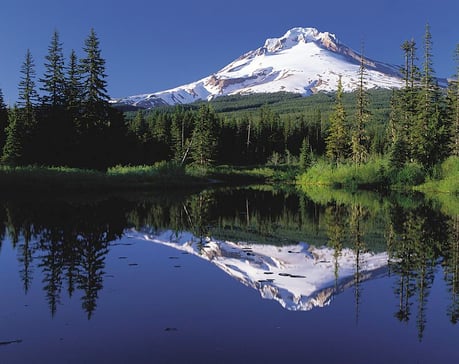 This confluence of identities—rough and tumble meets youth and sophistication—has proven fertile ground for a number of today's most celebrated writers and poets, each of which has in some way used their connection to the region as fuel for their creative output.
So the next time you find yourself camping in the Willamette Valley or sipping an espresso at one of Portland's newest neighborhood coffee bars, crack a book by one of these five Pacific Northwest authors and see for yourself how the region's unusual composition has led to an engrossing literary landscape.
Raymond Carver (1938-1988)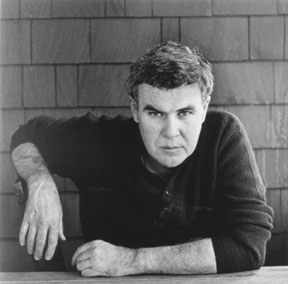 Commonly referred to as the master of the contemporary short story, Carver was born in the small mill town of Clatskanie, Oregon, and raised in Yakima, Washington. Though he didn't began to write and publish until he moved to California in the late 1950s, many of Carver's stories and poems draw heavily from his childhood and adolescence in Oregon, living in something of a broken home with an alcoholic father and unhappy mother. Characterized by his sparse prose and hyper-realist aesthetic, Carver's most famous works include the collections What We Talk About When We Talk About Love (1981), Cathedral (1983), and Short Cuts (1993). Carver returned to the PNW just prior to his death at age 50 in 1988 after a long battle with lung cancer.
Ursula K. Le Guin (1929—)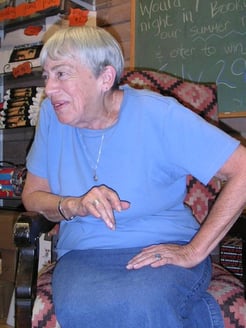 It's not often that a science fiction author makes the jump to mainstream literary success, but Portland-based author Ursula K. Le Guin has managed just such a leap since she started writing and publishing her work in the early 1960s. A novelist, short story writer, and children's book author, Le Guin's work centers on alternate worlds and universes in politics, the natural environment, and sexuality. Though not originally from the PNW, Le Guin moved to Portland in the early 1950s with her husband, historian Charles Le Guin. Le Guin has received numerous awards and accolades for her work, including a National Book Award, Hugo awards, and a 1997 Pulitzer Prize nomination for her short story collection, Unlocking the Air and Other Stories.
Jim Harrison (1937-2016)
Born, raised, and educated in Michigan, Jim Harrison has become synonymous with the PNW since the publication of his 1977 smash hit, Legends of the Fall. Set in his adopted home state of Montana, the novella follows the lives of a father and three sons in the Northern Rocky Mountains around the time of World War I. The novella traffics in themes that have become hallmarks of Harrison's work—connection to the natural world and austerity in the face of excess—and also offers a window into Harrison's lyrical, poetic style and aesthetic. A well-published poet as well, Harrison can also be seen extolling the virtues of his home of Livingston, Montana in a 2009 episode of Anthony Bourdain's No Reservations. He passed away on March 26, 2016.
Sherman Alexie (1966—)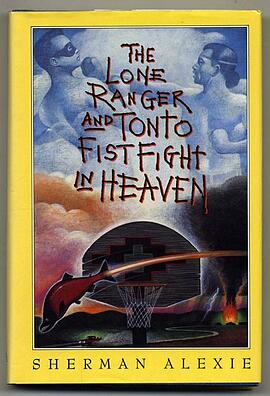 A Native American with ancestral links to several tribes, Sherman Alexie grew up on the Spokane Indian Reservation in Wellpinit, Washington, about 50 miles outside of Spokane. Rather than attending high school on the reservation, Alexie chose to attend Reardan High School in nearby Reardan, Washington where he was the only Native American student. This and other experiences from life on the reservation are reoccurring subjects for Alexie, who broke onto the literary scene in 1993 with the publication of his first short story collection, The Lone Ranger and Tonto Fistfight in Heaven. A massive critical and commercial hit, Alexie built on this success with the 2007 publication of the young adult novel, The Absolutely True Diary of a Part-Time Indian, which was awarded the National Book Award that year. Alexie currently resides in Seattle.
Cheryl Strayed (1968—)
Simply living in the PNW was not enough for Portland writer Cheryl Strayed, so instead she decided to hike it. Chronicled in her 2012 memoir Wild: From Lost to Found on the Pacific Crest Trail, Strayed hiked more than 1,100 miles from the Mojave Desert to the Bridge of the Gods in Washington on a journey of self-discovery and reflection. The memoir spawned a film adaptation in 2014 starring Reese Witherspoon and has been translated into more than 40 languages. Strayed is the author of three other books—Torch (2006), Tiny Beautiful Things (2012), and Brave Enough (2015)—and has written for a number of national publications including The Washington Post Magazine, The New York Times Magazine, and Vogue, and she co-hosts a popular NPR podcast called Dear Sugar.