In Part I of our exploration of the history of Postcolonial literature, we focused on the rise of postcolonial theory and early postcolonial writers, such as Chinua Achebe and Nadine Gordimer, who set the stage for the international genre with their imaginative literature. Today, we shift our emphasis to contemporary writers of the postcolonial condition.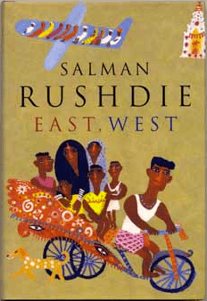 Since writers like Achebe, Gordimer, Tayeb Salih, and Derek Walcott laid the groundwork for the global circulation of postcolonial fiction, numerous writers from across the world have begun publishing novels, plays, and collections of poetry that speak to the injuries of colonial violence. From the Indian subcontinent, a number of young and notable novelists have depicted the destructive force of the 1947 India-Pakistan Partition and the Caste System in the region through their works. Examples include Salman Rushdie's Midnight's Children (1981), Amitav Ghosh's The Shadow Lines (1988), Bapsi Sidhwa's Cracking India (1991), Arundhati Roy's The God of Small Things (1997), and Manju Kapur's Difficult Daughters (1998).
In addition to novels pertaining to the India-Pakistan Partition, which occurred as a result of British decolonization, Agha Shahid Ali's poetry collections have been extremely influential. The poet was born in New Delhi in 1949, just a couple of years after Partition. He was raised in Kashmir and attended university there before moving to the United States. According to Bruce King, Agha Shahid Ali's poems contain "obsessions with . . . memory, death, history, family ancestors, nostalgia for a past he never knew, dreams, Hindu ceremonies, friendships, and self-consciousness about being a poet." His collection A Walk Through the Yellow Pages (1987) garnered international acclaim, while The Country Without a Post Office (1997) directly contended with lingering colonial harms on the subcontinent.
Returning to Nigeria, Chimamanda Ngozi Adichie's work is some of the most recent to deal with the aftermath of imperialism in West Africa. If you're just learning about Adichie's work, we recommend starting with her first novel, Purple Hibiscus (2003), or her second work, Half of a Yellow Sun (2006), which deals with the aftermath of decolonization and the Biafran War.
The world of postcolonial literature is broad and ever-expanding. We've only scratched the surface of the fiction, poetry, and drama that falls into this broad field. When you pick up such a work of fiction, you might ask yourself some questions. How does the work seek to revise the harmful colonial history of the region? Does it provide new ways of seeing the world? Does it allow us, as readers, to reimagine colonial spaces? If you're interested in fiction that deals specifically with the politics of imperialism, colonialism, and decolonization in the 20th century, we suggest beginning with some of the texts we've discussed while always exploring new possibilities. This is a field of literary studies that is still being written, and you, as a reader, can play an important role in helping to shape it.
Read A Brief History of Postcolonial Literature, Part I here.