In 1984, Steve Jobs mistakenly referred to typefaces as fonts on Apple computers thereby perpetuating a misnomer that effectively erased much knowledge of typesetting for generations of young people. While creating new typefaces has become easier than ever before, it is likely that many people creating typefaces and fonts today are unaware of the amazing history, traditions, and standards of a specialization that are becoming increasingly rare as technology evolves.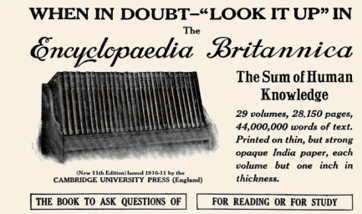 While any layperson with a computer can set type, the art of typography is the technique of formatting type to be readable, legible, and attractive. This can include spacing, selecting typefaces, the length of lines, and the space between individual letters and words. While some typesetters create their own typefaces, many do not. They, instead, focus on arranging.
The earliest known movable type was created in China in the 11th century using a system of ceramic tiles than could be shifted and rearranged for a variety of printings. This movable type was so popular in China that variations of it were used until the 17th century.
In the 13th century, Wang Zhen created wooden movable type which had the advantage of being sturdier and less breakable than ceramics. Although it was less breakable, it was not quite as durable, and after wear, new pieces had to be carved. Around this time, in Korea, metal movable type became popular, eventually moving to China.
Modern typesetting and printing can be attributed to Johannes Gutenberg, who began his career as a goldsmith. He created movable type out of a lead alloy that proved so effective that it is still in use today. Because of the inexpensive nature of his alloy, he was able to come up with a way to print multiple copies of a work, allowing for the first mass production of texts. His printing press launched the Printing Evolution and is arguably one of the world's most important inventions. The first book printed on his press was the Bible, and this Gutenberg Bible is one of the world's most collectible books due to its history and artistry. Only forty-nine copies still survive.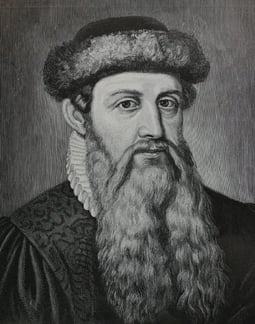 The first typefaces in Europe were modeled after the ornate style of writing used by scribes, as that is the type of writing most people were used to reading. This style, now referred to as Gothic, was difficult to read as the individual setting of each letter created a cramped look on the page. The Garamond typeface was developed in the Renaissance period along with other Roman styles with thinner curves and serifs, resulting in a cleaner, more legible page. Eventually these evolved into the serif typesets popular today in Western printings.
Today typesetting is seen virtually everywhere one encounters printed text. Newspapers and magazine utilize tighter typefaces that work well around pictures, often with introductory letters and paragraphs in different typefaces, fonts, and sizes. Books also utilize typesetting (though not necessarily to work around images) and frequently use typesets that hearken back to the days of old. Often times the typeset is described at the end of the book and bears some historical or artistic significance relevant to the topic or story line of the book. Graphic designers also utilize typesetting skills in creating various documents such as posters, advertisements, brochures, book covers, and logos.