During one of the many family studies courses I took in college, I was introduced to the concept of Dialectic Thinking. Dialectic Thinking describes one's desire for two conflicting values, such as being connected to others while also having personal space, or seeking familiarity while also craving change. As a young college student, hungry for every good thing the world had to offer, this little piece of vocabulary always stuck with me. It seems so much of life requires choosing one thing over another, because some things simply cannot exist in unison. Sharing my passion for conflict, Minneapolis-born author Anne Tyler uses Dialectic Thinking to create complex, engaging, and relatable characters.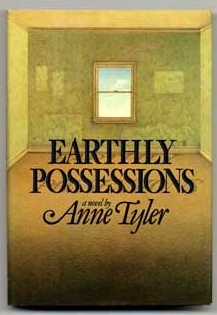 The depth of Tyler's narratives and attention to detail earned her a Pulitzer Prize for Fiction in 1989, and captivated readers across the nation. To experience the magic of Tyler's writing first hand, consider picking up one of these five books.
1. Earthly Possessions (1977)
One of Tyler's earliest published books, Earthly Possessions, takes the reader on a wild ride when a woman's attempt to simplify her life takes an unexpected turn to chaos. With romance, turmoil, and a good old fashioned hostage situation, what's not to love?
2. Dinner at the Homesick Restaurant (1982)
A moving reflection on the love and loss that inevitably comes with having a family, Dinner at the Homesick Restaurant is the powerful narrative of a woman named Pearl reconnecting with her family as she nears the end of her life. Join the table with Pearl's grown children to hear what she has to say.
3. The Accidental Tourist (1985):
A finalist for the Pulitzer Prize and the winner of the National Book Critics Circle Award for Fiction and the Ambassador Book Award for Fiction, The Accidential Tourist is a charming story about a travel writer who hates to travel. Leave it to fate to introduce a quirky new character into his life who turns everything upside-down
4. Breathing Lessons (1988)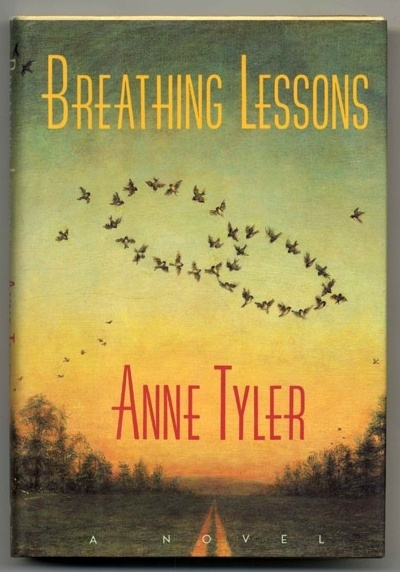 Winner of the Pulitzer Prize for Fiction in 1989, Breathing Lessons is the story of two people with strong personalities rediscovering the joys of marriage (even after 28 years) as they embark on an unexpected adventure.
5. Saint Maybe (1991)
When a happy family is struck with tragedy, everyone is hit with grief. However, how much more intense is that grief if you believe you are to blame? And if you are to blame, how do you more forward? These are just some of the questions faced by the main character in Saint Maybe. Filled with hurting, searching, and healing, this book will surely tug at your heartstrings.