"There was another life that I might have had, but I am having this one." ~ Kazuo Ishiguro
It is not uncommon, late at night, to be struck with that taunting "what if" question. We wonder how things might have been different had we chosen a different school, taken a different job, or married a different person? What if we lived in the future, or had existed in the past? These thoughts don't necessarily come out of discontent, even the happiest person on earth must poses some curiosity toward how their life might have been different. While many of us eventually shake off our alternate reality musings and drift off to sleep, the authors in the world cling to those possibilities, and create a new character with a unique life between the covers of a book. One author who has honed this incredible gift is the 2017 Nobel Prize in Literature winner, Kazio Ishiguro.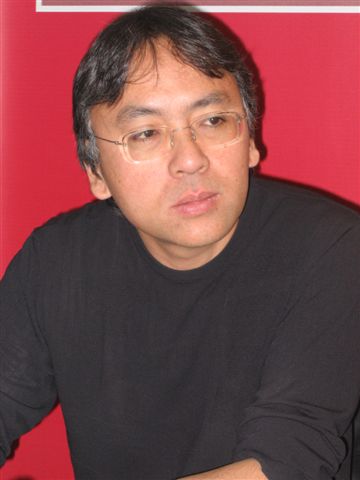 Ishiguro was born in Nagasaki, Japan in 1954, and moved to England with his family in 1960. After graduating from the University of Kent in in 1978, he went on to earn a master's degree from University of East Anglia's creative writing course in 1980. Ishiguro's experience living in two vastly different countries combined with his gift for storytelling led to the publication and success of several novels and short stories. If you are in the market for a fresh read, consider picking up one of these five incredible books.
1. A Pale View of Hills
Published in 1982, Ishiguro's first novel A Pale View of the Hills, draws on his experience moving to England from Japan. The main character is a Japanese woman living alone in England, grieving the loss of her daughter who recently died by suicide. Throughout the book, the main character often retreats to her memories of Nagasaki, and her own turbulent past.
2. An Artist of the Floating World
Published in 1986 and winner of the Whitbread Prize, An Artist of the Floating World examines postwar Japan. The shifting dynamics of the country are portrayed through the lens of a bohemian artist who also happened to be a propagandist for Japanese imperialism. Living with the consequences of his decision on both a personal and political level, we join Masuji Ono on his difficult journey forward.

3. The Remains of the Day
Unlike the first two books listed, The Remains of the Day takes place prominently in England. Published in 1989, it follows the mediations and reflections of a loyal butler who embarks on a six-day road trip from his beloved Darlington Hall. Charming, funny, and honest, it is a delightful read that highlights the joy and sadness that inevitably comes with growing older.
4. The Unconsoled
Published 1995, The Unconsoled is unique not only in plot, but also in writing style. Creating an eerie and dream-like setting by narrating the story through a series of encounters between two characters, it leaves the reader in a trance until the very end.

5. The Buried Giant
Published in 2015, The Buried Giant is one of Ishiguro's more recent works. It is a raw and emotional novel that follows the journey of a couple seeking to be reunited with their son. Touching on topics such as revenge, love, and war, it is a deeply touching novel that draws the reader in from the fist page.